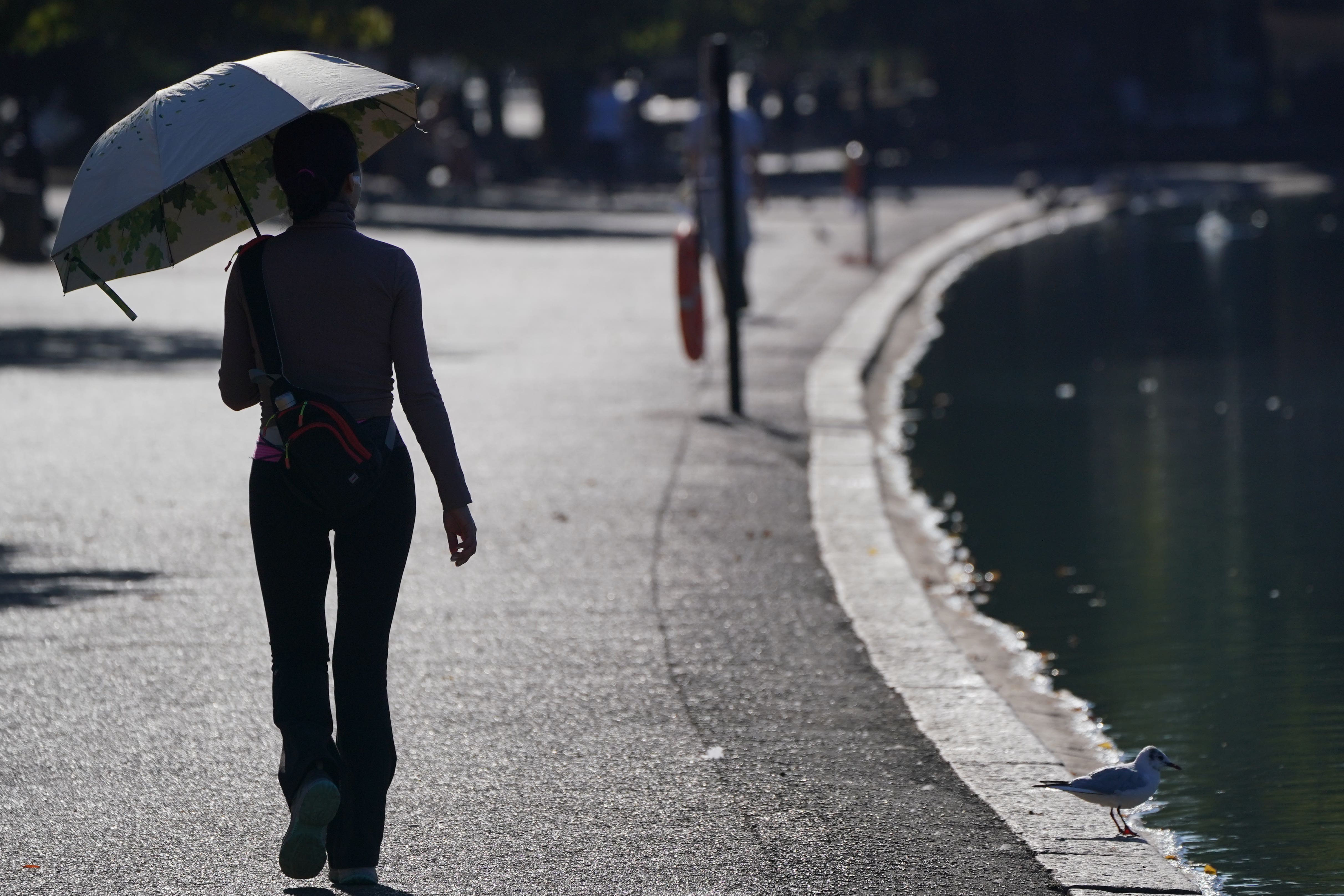 About a third of people classed as vulnerable to heat do not see themselves that way, polling has found (Jonathan Brady/PA) (PA Archive)
The UK needs a "cultural shift" in how people think about heatwaves, the British Red Cross has said, after polling revealed that more than a third of adults see it only as a future problem.
A European-wide scientific study recently estimated that more than 3,000 people died from heat in the UK last summer while the Office for National Statistics recorded about the same number of excess deaths for that period.
Scientists have described extreme heat as a "silent killer" as it is most lethal to people behind closed doors.
The over-75s and people with cardiovascular or respiratory illnesses are particularly at risk during periods of sustained heat as their bodies can lose the ability to cool down.
We need to get the message out there about who is at risk in hot weather and how they can stay safe
Adeline Siffert, British Red Cross
People who work outdoors or who live in top-floor flats are also classed as vulnerable to heat, though the polling, carried out by Opinium on behalf of the British Red Cross, found that a third of these people do not consider themselves to be so.
The survey of 2,000 adults showed more people are concerned about the impact heatwaves have on them, up from 51 per cent in 2021 to 62 per cent now.
More than half said they have considered making changes to their home but held back because of lack of money or not owning the home.
Just under 40 per cent believe the government is unprepared for dealing with heatwaves while a third said they have never seen information on how to protect themselves from extreme heat.
British Red Cross climate policy advisor, Adeline Siffert, said: "More people than ever accept the link between climate change and heatwaves and are concerned about their impact here in the UK.
"We now need a cultural shift to translate concern into action. National and local government should support changes in our homes and communities, so people remain safe despite the changing climate."
Scientists from Oxford University said recently that UK homes are unprepared for the more frequent and extreme heatwaves that climate change will bring in the future.
They recommended retrofitting them to create better ventilation and creating more shade with awnings or trees that would stop the sun's rays from filling the buildings with heat.
Dr Candice Howarth, a climate researcher at LSE, has said people in the UK could learn from southern Europe in adapting their behaviour to live better with heat.
Opening windows at night instead of during the day or changing working hours to avoid the mid-afternoon peaks are examples of changes that people in the UK could make, she has said.
Ms Siffert said: "Rising temperatures are putting more people at risk here in the UK, yet despite this we are lagging behind other countries which are more prepared to respond to hot summers.
"We need to get the message out there about who is at risk in hot weather and how they can stay safe.
"There are simple practical steps that can help people vulnerable to heat risk. We need to adapt, and we need to do this now."
News Related
OTHER NEWS