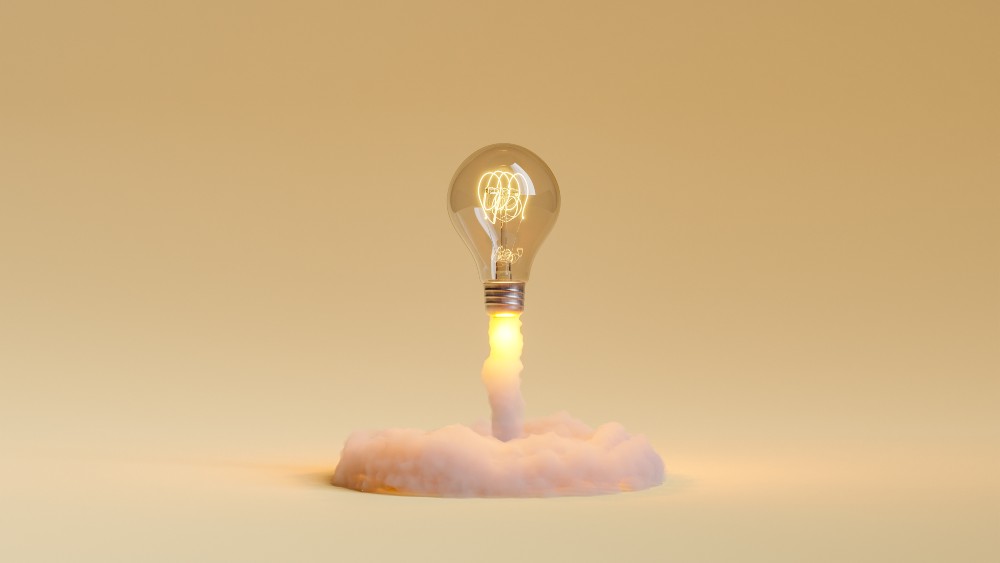 bulb idea thinking
Building out a well-diversified portfolio takes time. It also requires investors to focus on long-term potential over short-term volatility. When that market volatility does hit, it exposes some stellar opportunities to buy stocks at a discount. This includes some no-brainer stocks that investors can buy with just $500 today.
Curious? Here's a look at those no-brainer stocks to buy today.
Opportunities are everywhere if you know where to look
One of the hallmarks of every well-diversified portfolio is one or more defensive stocks that can weather volatility. And that's precisely why the first of several no-brainer stocks is Fortis (TSX:FTS).
For those who are unfamiliar with the stock, Fortis is one of the largest utilities in North America. The overwhelming majority of Fortis's business stems from long-term regulated contracts, which often span decades in duration.
Those regulated contracts provide Fortis with a recurring and stable source of revenue. That stability allows forces to reinvest in growth and provide investors with a growing attractive dividend.
As of the time of writing, that dividend works out to a yield of 4%. Prospective investors should keep in mind that Fortis has provided annual upticks to that dividend for half a century without fail.
But what exactly makes Fortis one of the no-brainer stocks for your portfolio? Apart from its defensive appeal and juicy dividend, Fortis benefits from trading at a discount right now. Over the trailing 12 months, Fortis remained relatively flat, making it a superb time to pick up at a discount.
Banking on recovery and growth
You can't compile a list of no-brainer stocks and not mention at least one of Canada's big banks. And that bank to consider right now is Canadian Imperial Bank of Commerce (TSX:CM).
CIBC isn't the largest of the big banks. In fact, it's on the smaller side. The smaller size means CIBC has focused on its domestic mortgage book rather than international expansion. And with interest rates rising, the stock has been under pressure due to that interest rate risk.
As of the time of writing, the stock is down over 12% in the past year, making it an ideal, if not discounted, option for long-term investors.
That drop has also swelled CIBC's dividend, which now boasts a yield of 6.26%, making it the highest among its big bank peers. And like Fortis, CIBC has provided investors with an annual uptick to that dividend going back years.
Prospective investors should keep in mind one final point that makes CIBC one of the no-brainer stocks to buy. Canada's banks have fared significantly better than their U.S. counterparts during times of volatility.
In other words, the drop in stock price should be seen as one of opportunity.
Pickup an everyday stock that you cannot go wrong with
Some of the best investments to add to your portfolio are what I like to call everyday stocks. These are stocks that perform a necessary function and that we interact with on a daily basis.
A great example of this is a grocer like Metro (TSX:MRU).
Metro is one of the largest grocers in Canada. The company has a network of 975 grocery stores and a pharmacy network with 645 locations, most of which are focused on Quebec and Ontario.
But why is Metro one of the no-brainer stocks for your portfolio?
Apart from the defensive necessity it offers, Metro is also a great growth pick. The company has outperformed the market over the trailing five-year period, with gains of over 75%.
Turning to income, Metro offers a respectable quarterly dividend. As of the time of writing, Metro's dividend works out to 1.62%, and the company has provided annual upticks for nearly three decades.
In short, Metro is a no-brainer stock for any well-diversified portfolio.
The no-brainer stocks to buy for $500
No investment is without risk, and establishing a portfolio takes time. The three stocks mentioned above all boast some defensive appeal as well as growth and income-producing capabilities.
And with a $500 investment in each, prospective investors can kickstart what could be a well-diversified, long-term portfolio.
Should You Invest $1,000 In CIBC?
Before you consider CIBC, you'll want to hear this.
Our market-beating analyst team just revealed what they believe are the 5 best stocks for investors to buy in August 2023… and CIBC wasn't on the list.
The online investing service they've run for nearly a decade, Motley Fool Stock Advisor Canada, is beating the TSX by 26 percentage points. And right now, they think there are 5 stocks that are better buys.
See the 5 Stocks
* Returns as of 8/16/23
More reading
Fool contributor Demetris Afxentiou has positions in Fortis. The Motley Fool recommends Fortis. The Motley Fool has a disclosure policy.
News Related
OTHER NEWS