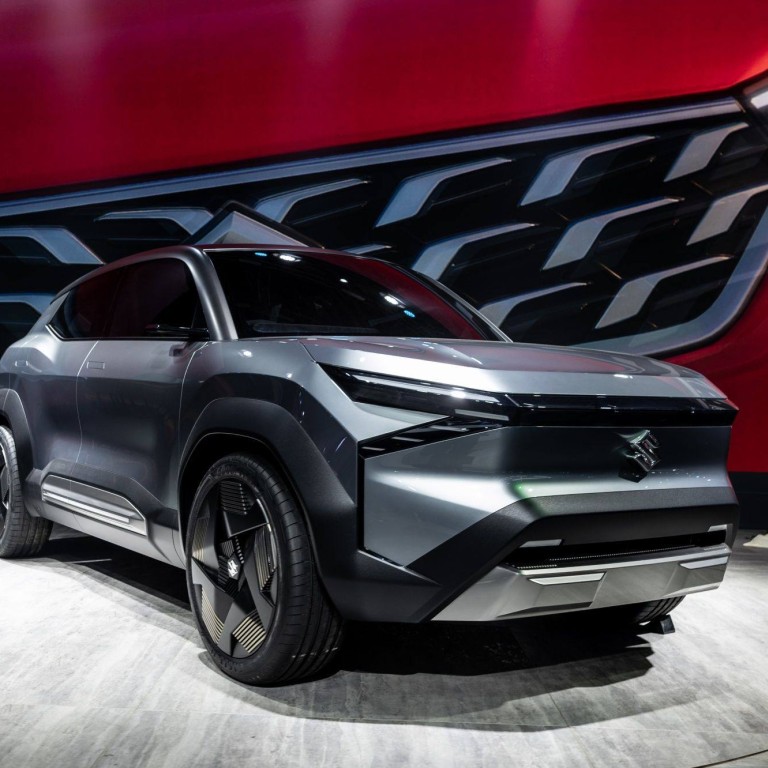 Maruti Suzuki, India's top carmaker, unveiled the prototype of its first all-electric car at the country's biggest motor show earlier this month, signalling that the New Delhi-based giant is finally ready to make the jump into EVs.
Nearly every second car sold in India is a Maruti-Suzuki, but over a year ago its market share slipped when it lagged behind in launching compact sports utility vehicles. Fans are now wondering if its move into all-electric vehicles will be too little too late, with its first EV not planned to appear on the market until 2025.
India nudged past Japan last year to become the world's third-largest car market, with 4.25 million new vehicles sold in the South Asia nation compared to 4.2 million in Japan.
Maruti showcased two new compact sports utility vehicles models – Fronx and Jimny – at the January 13-18 car show in Greater Noida, southeast of the Indian capital, alongside its EV prototype, which the company said had "garnered tremendous interest".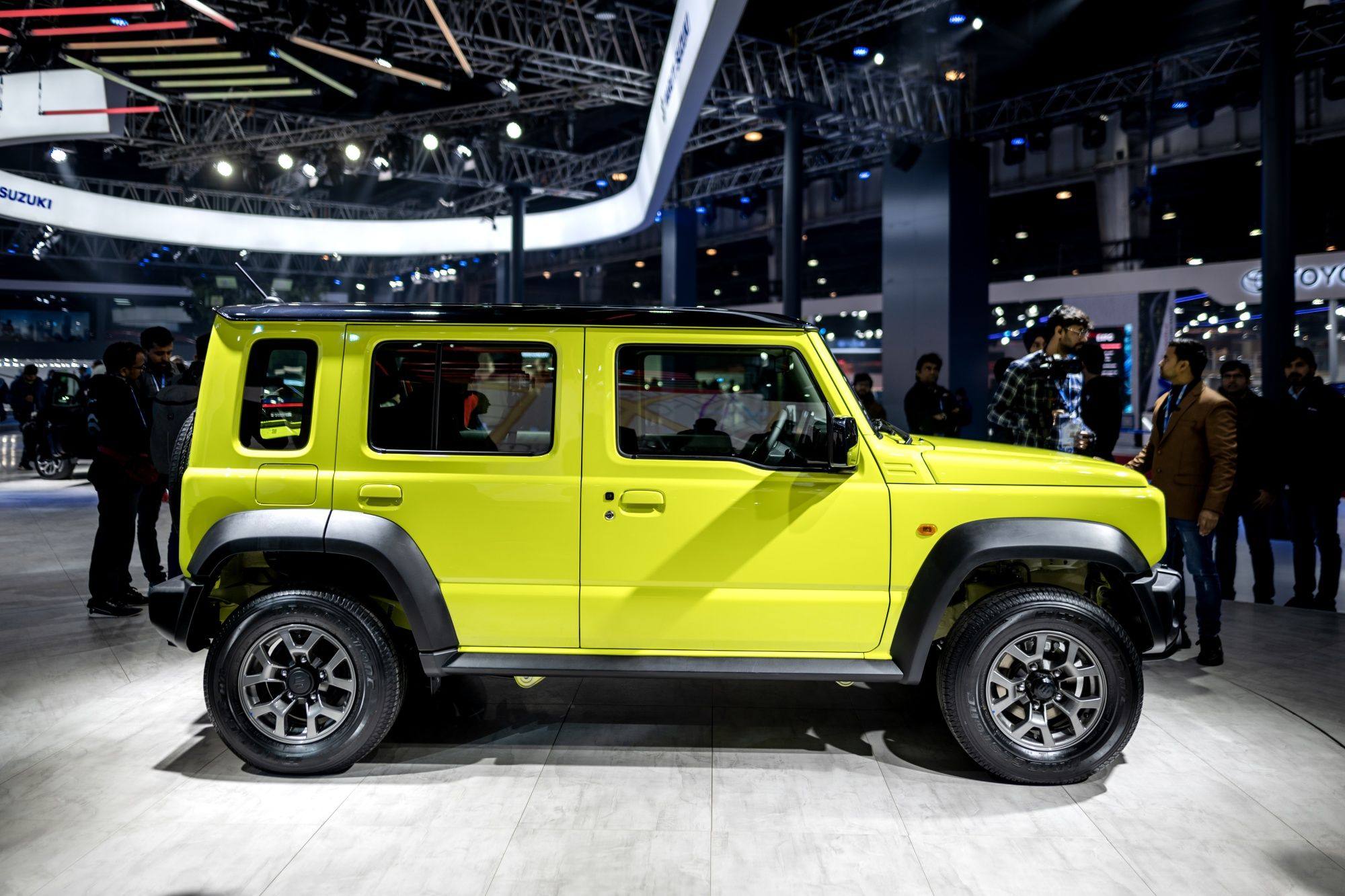 A Maruti Suzuki Jimny sport utility vehicle featured at the India Auto Expo 2023 earlier in January. Photo: Bloomberg
Maruti said it was optimistic about electric car demand in India, but that in order for such vehicles to become mainstream, the "presence of a strong EV charging station network is crucial for mitigating range anxiety, and for faster EV adoption".
"We expect demand for EVs will see a gradual rise over the years to come," the company told This Week in Asia.
The Indian government has been keen to encourage EV sales to clean up emissions, offering concessions such as a 5 per cent general sales tax compared to 29 per cent to 50 per cent for fossil fuel cars.
Maruti plans to rely on hybrid cars as it transitions to all-electric vehicles.
"We believe that hybrid technology is instrumental in the shift towards carbon neutrality … It will take some time for EVs to go mainstream," the company said. "We believe the path to electrification will be paved by hybrids."
Maruti launched the Grand Vitara Intelligent electric hybrid in September last year and also has other hybrid cars for its Brezza, Ertiga, XL6 and Ciaz models.
Currently, electric vehicles account for less than 2 per cent of India's car market, but the government is aiming to increase this proportion to 30 per cent by 2030.
Maruti is expected to face stiff competition, with other car manufacturers already having electric vehicle variants or planning to launch them, analysts say.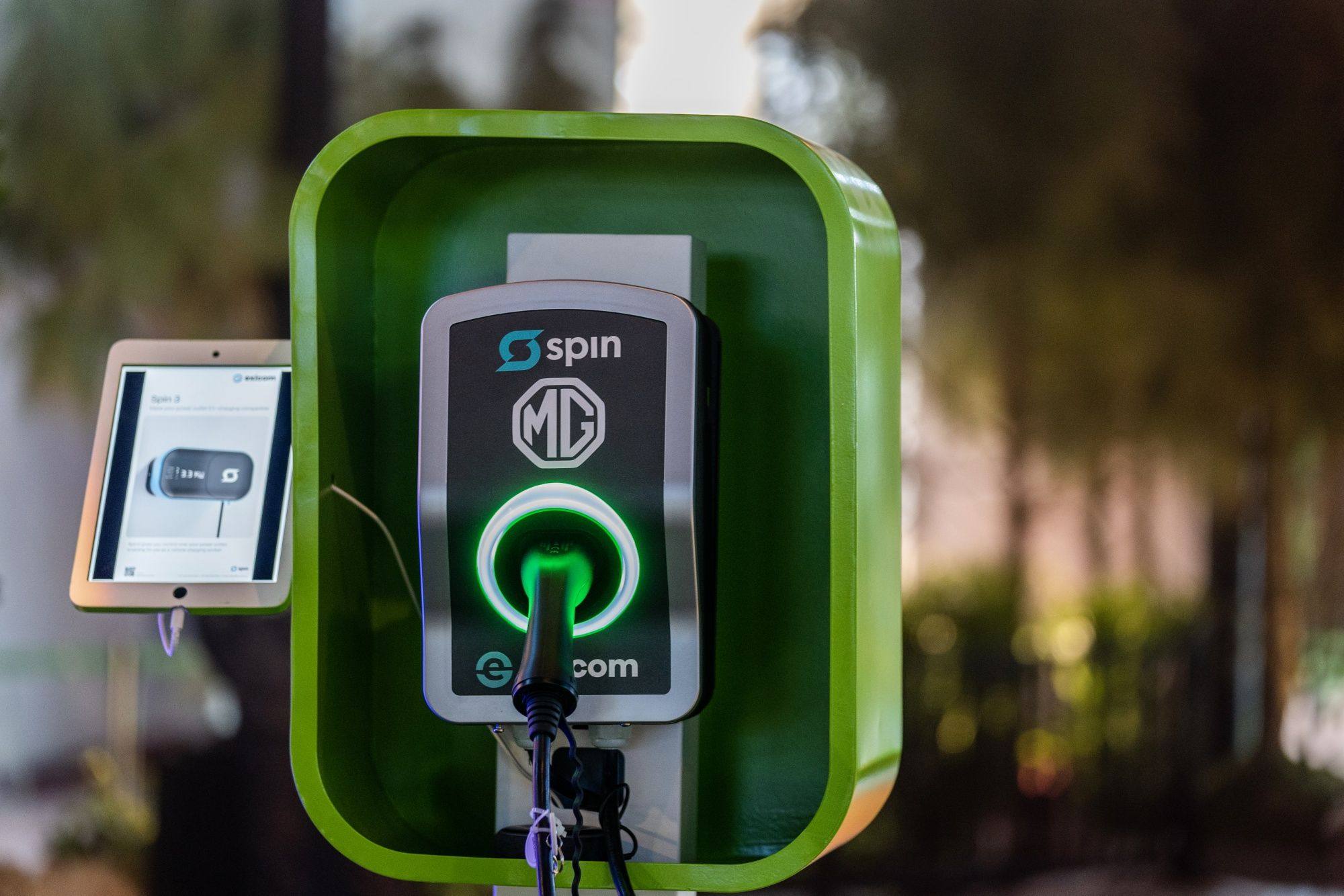 A MG Motor India Pvt. charger displayed at the India Auto Expo 2023. India is likely to need more than 2 million charging stations by 2030. Photo: Bloomberg
However, the pickup in electric vehicle penetration "will also depend on the development of the EV charging infrastructure", said Kaustubh Chaubal, senior vice-president at Moody's Investors Service.
Wealthy consumers in India mostly buy EVs as a second car or to try out the new technology. Electric vehicles typically cost about 50 per cent more than fossil-fuel models because most of the parts are imported, and are generally priced between 1.5 million and 5 million rupees (US$18,500 to US$61,500).
Analysts expect EV sales to take off in the coming months as manufacturers prepare to lower costs by boosting localisation to make parts locally.
India's Tata Motors, which has a lion's share of the EV market, showcased five such cars at the auto show, while Hyundai Motor rolled out the Ioniq 5 electric sports utility vehicle.
The sale of e-cars has more than doubled … and we expect the trend to continue this year
Spurthi Ravuri, Indian transport analyst
China's MG Motors – which displayed an all-electronic hatchback and a plug-in hybrid SUV at the car show – reportedly plans to launch three EVs in India by the end of next year.
Prominent Indian automobiles manufacturer Mahindra and Mahindra said it would roll out its XUV 400 electric sports utility vehicle in March at an introductory price of 1.59 million rupees.
It also recently unveiled five electric prototypes that it said would be introduced in the next few years.
"We believe that the future is focused more on electric rather than hybrid," said Rajesh Jejurikar, executive director for auto and farm sectors at the Mahindra Group.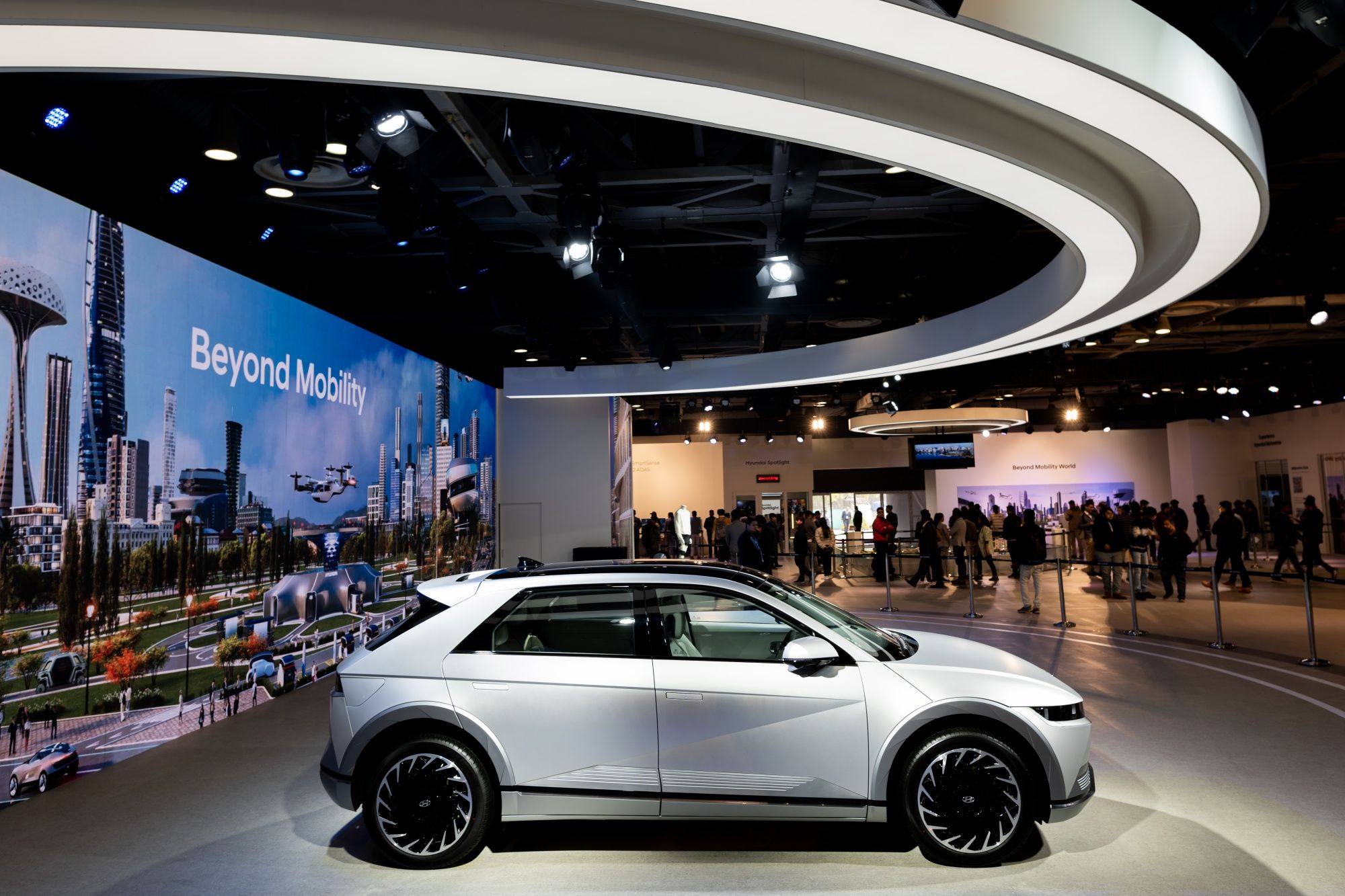 Hyundai Motor rolled out the Ioniq 5 electric sports utility vehicle at the India Auto Expo 2023. Photo: Bloomberg
"The government policies for electrification of India's PV (passenger vehicle) industry … are also oriented towards early adoption of pure electric vehicles and related technologies," Jejurikar said, citing programmes such as Production Linked Incentives that aim to promote use of such vehicles and lower manufacturing costs.
India currently has around 2,700 charging stations, with the number expected to increase to 10,000 by 2025. The country is likely to need more than 2 million stations by 2030 as it works to improve its charging infrastructure.
Analysts say the launch of new EV models could push up sales, as many of the current ones in use on Indian roads are replicas of fossil fuel cars.
"The sale of e-cars has more than doubled between 2021 and 2022 [to around 40,000], and we expect the trend to continue this year," said Spurthi Ravuri, a senior associate at Indian research think tank Centre for Study of Science, Technology and Policy.
About one-third of the new EV models are expected to be priced between 1 million and 1.2 million Indian rupees, she said – about the same as a company sports utility vehicle – as domestic manufacturers ramp up production using locally made parts, slashing imports.
Observers said Maruti's plan to transition gradually to EVs is a sensible strategy, given its huge production volume and sprawling service network.
"We believe that there will be room for hybrid models for some time to come before we get into 100 per cent electric vehicles," said Jinesh Gandhi, deputy head of research and auto analyst at Motilal Oswal Financial Services.
Puneet Gupta, director of mobility at S&P Global, said Maruti could lose a chunk of profits if it suddenly switched its production and service network to focus solely on electric vehicles.
"You can't compare them to players with lesser volumes. Maruti has to get into EVs without disrupting the present ecosystem," he said.