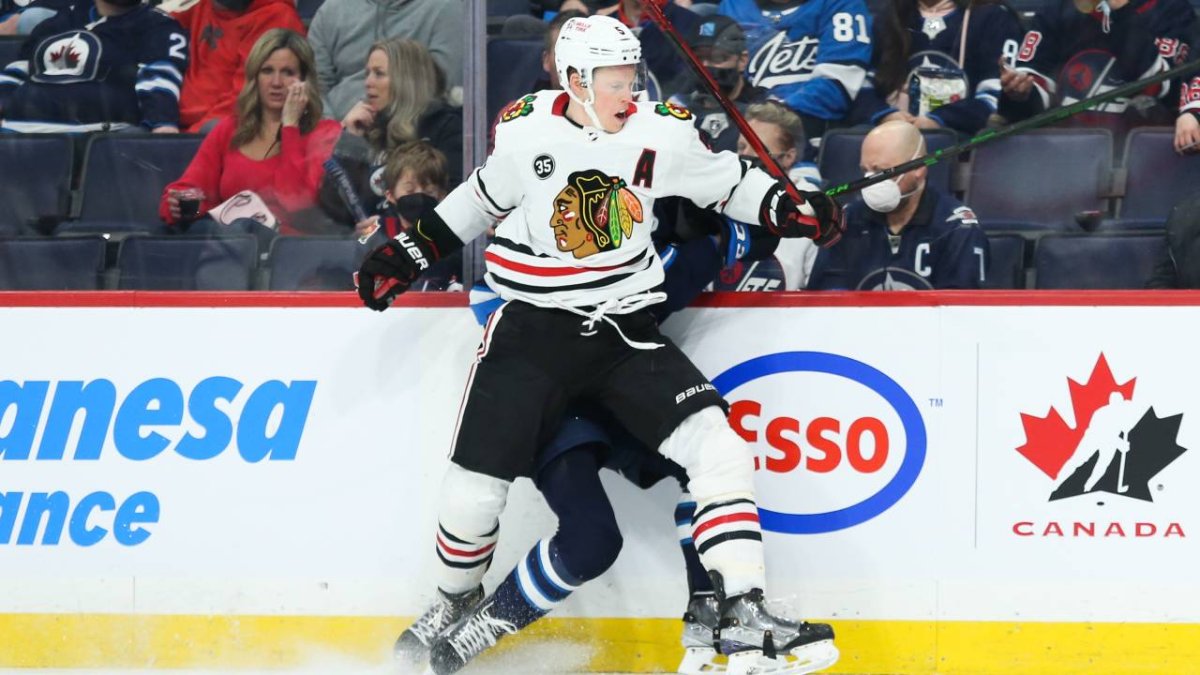 Hawks 'hoping' Murphy will be ready for Opening Night originally appeared on NBC Sports Chicago
Blackhawks defenseman Connor Murphy was cleared for contact on Friday and practiced with the team in full for the first time in more than a week after dealing with back soreness. He had been skating the last few days in a non-contact jersey.
Murphy logged 16:41 of ice time in the preseason opener on Sept. 27 but hasn't played in a game since. The Blackhawks are optimistic Murphy will be ready for Opening Night against the reigning Stanley Cup champion Colorado Avalanche on Wednesday, Oct. 12, even though he won't suit up in Saturday's preseason finale against St. Louis.
"We thought it'd be better to get another day of practice or two with the team," head coach Luke Richardson said. "We're hoping he's ready for Game 1."
Murphy skated on a pairing at practice with Jake McCabe, who was also cleared for contact on Friday. McCabe underwent cervical spine surgery over the offseason, and is more likely to be ready for action by the home opener on Oct. 21 vs. Detroit as opposed to the three-game road trip to start the season.
Click here to subscribe to the Blackhawks Talk Podcast for free.