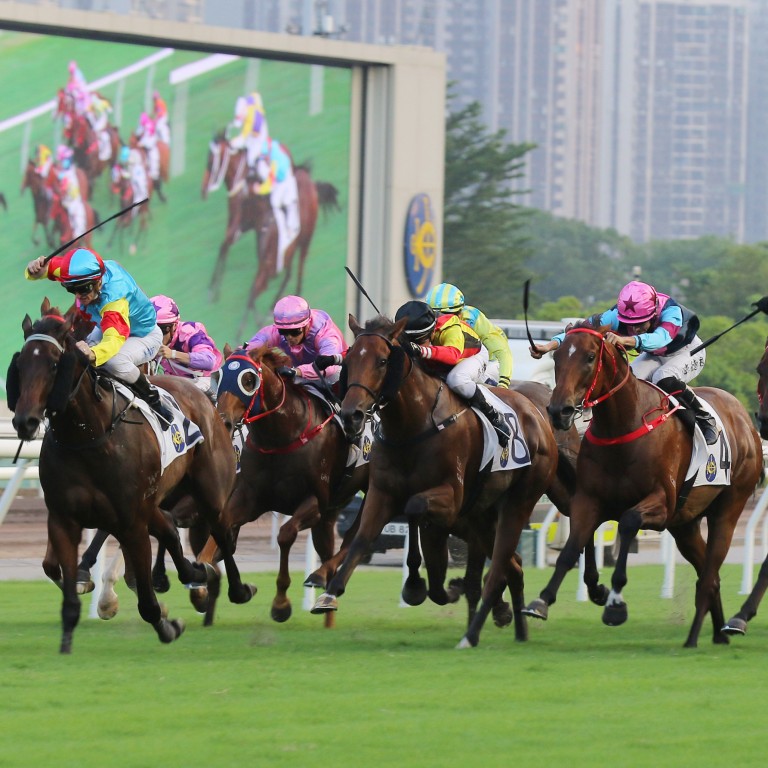 While Hong Kong racing has been in survival mode for two and a half years, the city's jockey ranks have largely been treading water for longer than that.
The Jockey Club has found it difficult to attract big-name riders during Covid-19, with the city's approach to the pandemic enough to deter just about anyone – Brazilian Silvestre de Sousa was the only expatriate addition to the roster to start this season.
Throw in the added layer of restrictions with which key participants within the Jockey's Club "racing bubble" were met and the place has been a near-impossible sell.
Before the coronavirus, it was the sheer dominance of Zac Purton and Joao Moreira that made Hong Kong a less attractive proposition for top jockeys from around the world.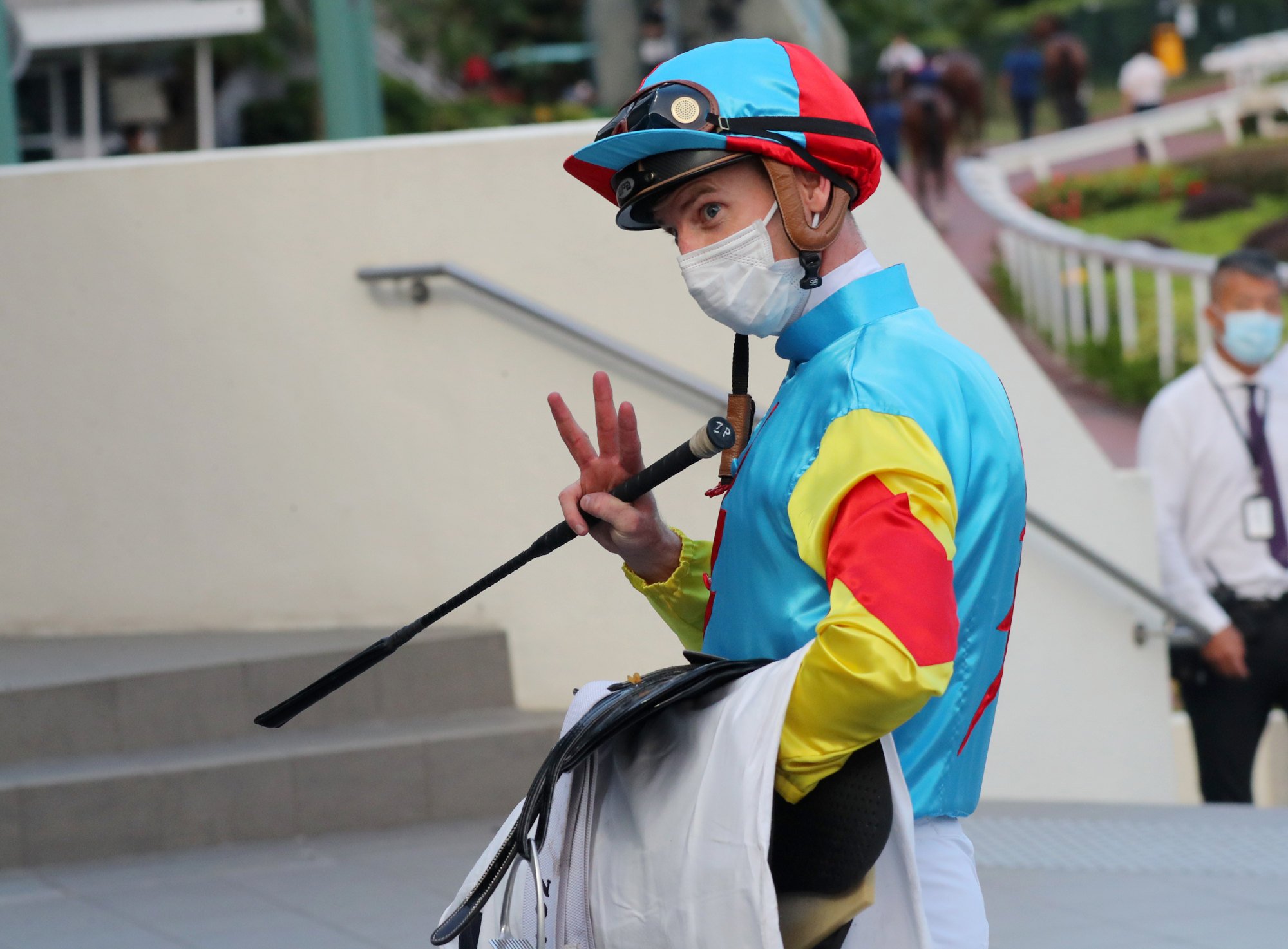 Zac Purton celebrates his weekend treble.
Between them, the pair have won the past nine jockeys' premierships and had first right of refusal of many of the good rides.
Now, though, there is some clear air. With hotel quarantine finally a thing of the past, Jockey Club chief executive Winfried Engelbrecht-Bresges declared this week that "Hong Kong is open and back in business".
Last week, Engelbrecht-Bresges promised officials "will go all out to get the best product we can", while confirming the club is open to supporting Hong Kong-based jockeys who want to ride in big races abroad during the local season.
Jockey Club chief executive Winfried Engelbrecht-Bresges.
All of this surely makes a move to Hong Kong far more appealing.
Then there is the break-up of the "duopoly". At least for now, but maybe for good.
Moreira is facing three months on the sidelines with a hip injury, and while he is adamant he will return, it remains a very real possibility the Magic Man has little – if any – riding left in him.
Purton, on the other hand, has been able to manage his injuries, but he has made it clear this season could be his last. He might not even make it all the way through the campaign.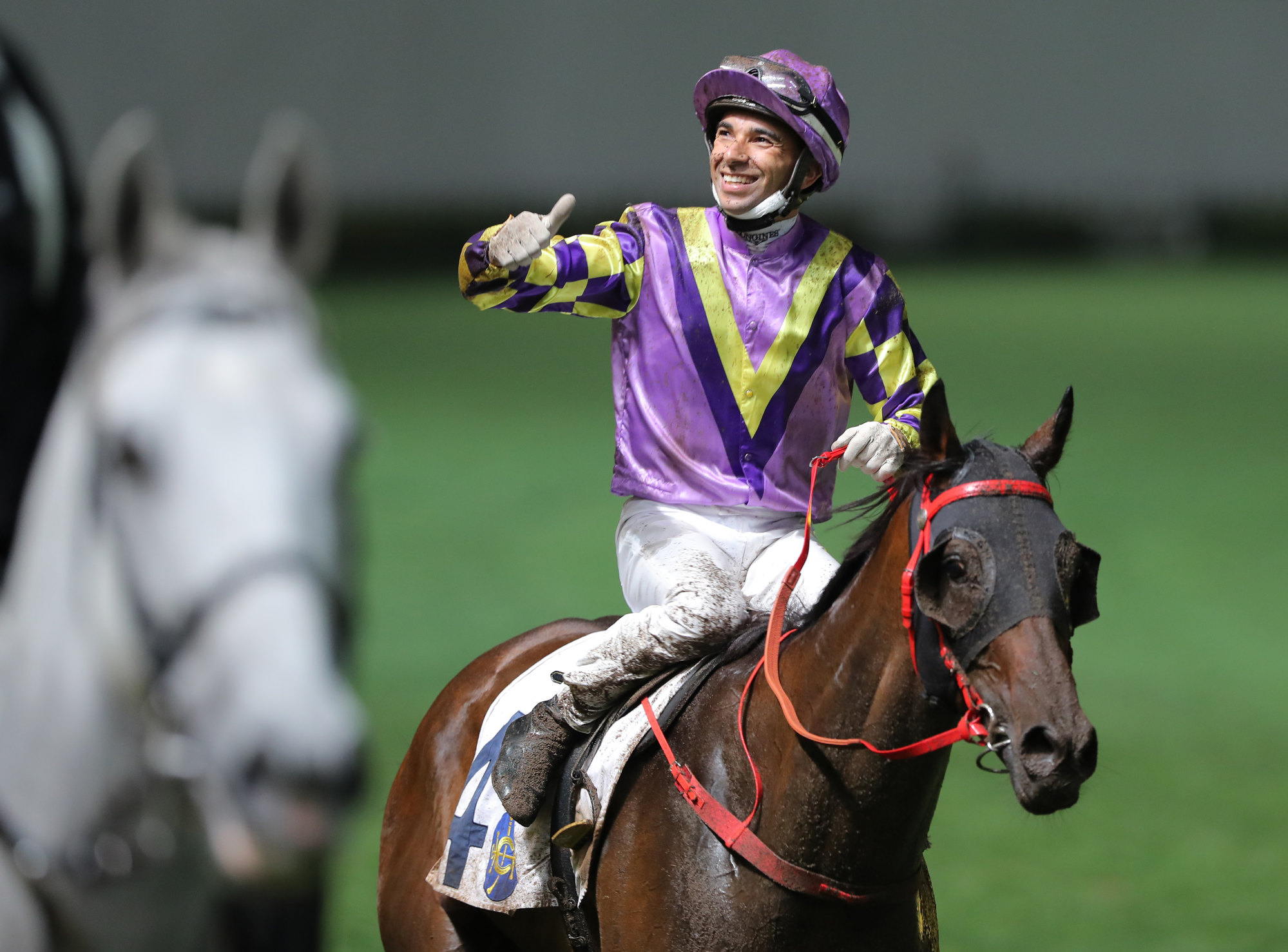 Joao Moreira is unlikely to ride again this year.
Has there been a better time for a jockey to come to Hong Kong in the past decade? We're certainly about to find out.
Will the Jockey Club labour through a Covid-19 hangover like the city battled through the pandemic, or does it still have the pulling power it once did?
If some notable names don't start rolling through the door soon, the Zac and Joao show and the coronavirus will quickly start looking like convenient excuses rather than genuine reasons for a prolonged lack of interest from top-line riders.
Things got pretty grim among the riding ranks in the early months of this year, with suffocating lockdowns prompting Blake Shinn to head home to Australia, while others spoke of the mental challenges they faced.
Blake Shinn enjoys a victory last season.
The Jockey Club is now relying on many of those jockeys to vouch for Hong Kong to their overseas colleagues. Have things moved on enough for that to happen?
Plenty of prospective candidates will have reservations and word of mouth will be crucial to painting the city in a positive light.
Shinn would be silly not to be at least considering a return, reigning Victorian Metropolitan Jockey Premiership winner Jye McNeil has been touted as a target for the long term and Hugh Bowman is believed to be open to a return to Hong Kong at some point.
The likes of Ryan Moore, Christophe Soumillon, Hollie Doyle and Tom Marquand are continually thrown around as targets for shorter-term winter stints and are likely to be spending time in Japan in the coming months.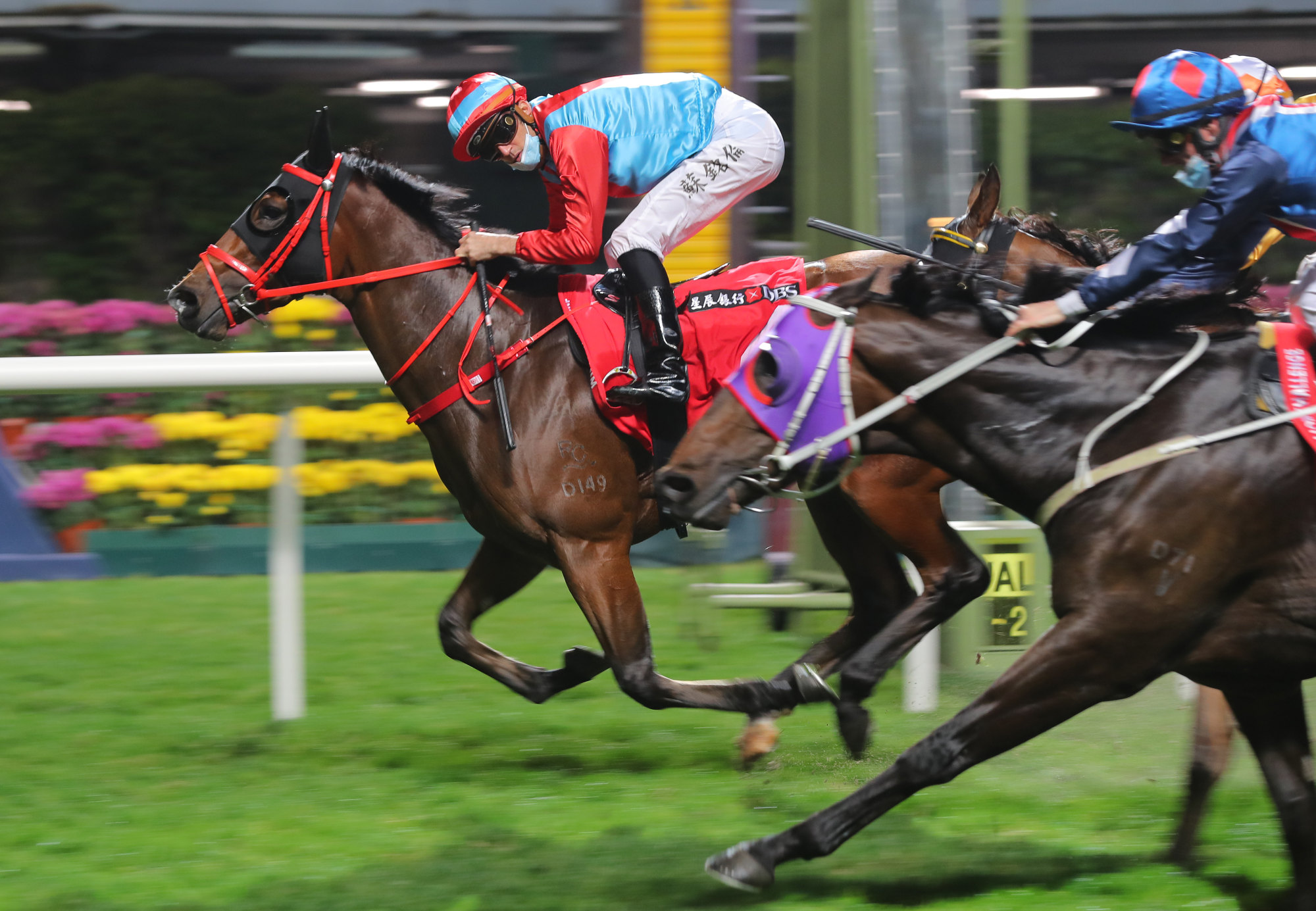 Christophe Soumillon rides a winner at Happy Valley last year.
They will also be high on the wish list for December's International Jockeys' Championship, and will no doubt be offered opportunities to hang around for as long as they like afterwards.
More pressingly, though, is the need to get someone on the ground now, especially with Karis Teetan – a perennial third-place finisher behind Purton and Moreira in the title race – sidelined along with the Magic Man, with the Mauritian out indefinitely with his thyroid condition.
With the spring carnival ramping up in Australia and a few weeks of feature racing still to unfold in Europe, there does not seem an obvious solution.
Of course, one thing the Jockey Club does still have at its disposal is money – it talks all languages and prize money has never been better.
How quickly can it pull a rabbit out of the hat?