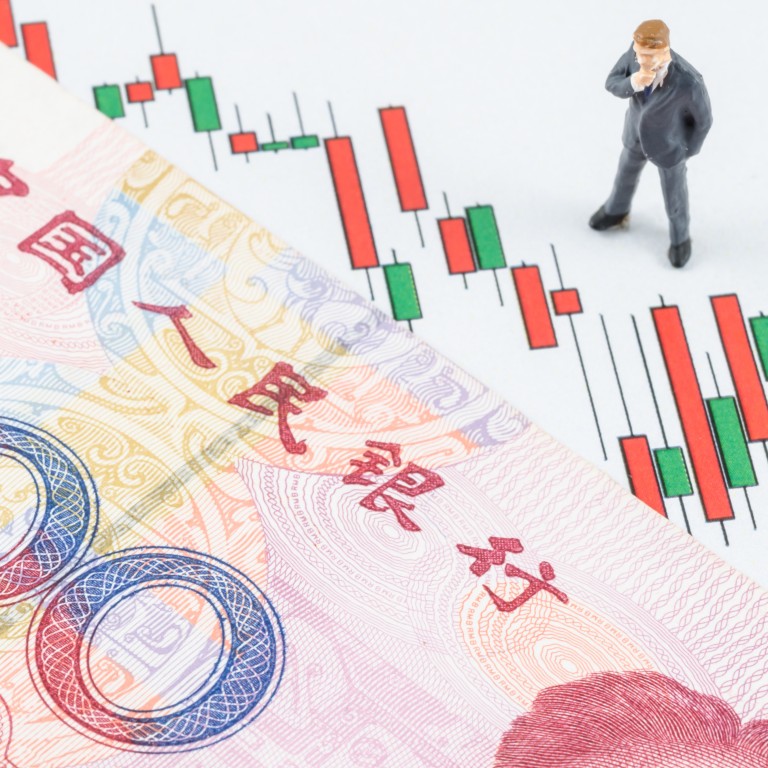 There seems to be a negative correlation between the Chinese government's tolerance for bad economic news and the actual state of the country's economy. Over the past several years, Chinese authorities have been using the same phrase – "stable with good momentum" – to describe the country's economic performance.
Efforts to defend that official narrative have intensified this year, as the country's post-coronavirus economic recovery slowed amid mounting problems. A crisis of confidence has emerged in the world's second-largest economy because of these problems, which include record youth unemployment, deepening demographic issues, the property crisis and simmering US-China tensions.
To some foreign investors, the narrative about China has swiftly changed from being an attractive investment destination with unlimited growth potential into a landmine full of economic, regulatory and geopolitical risks for investment. That rapid shift in external perception, according to some observers in Beijing, was partly the result of a "cognitive warfare" waged clandestinely by hostile forces in the West to tarnish China's image and hurt the country's development.
Beijing's knee-jerk reaction has been to stop releasing certain data that could be used to bad-mouth the country's economy. The government's move last month to stop publishing youth unemployment data ignited concerns over transparency and economic ramifications because those figures are vital for economists and investors to accurately gauge the state of China's slowdown.
Authorities have also been ruthless in curtailing economic analysis that runs counter to the official view. Online discussions about local governments' debt, the yuan exchange rate or wealth inequality are often silenced by shutting down the offending social media accounts. At home, predictions about China's prospects that are less than rosy are not welcome.
China has also been more combative to external criticisms even though efforts to suppress these views can sometimes fall flat. The Ministry of Commerce, for example, asserted that Rhodium Group data on decreased foreign direct investment in China was incorrect. The ministry, however, had to admit that foreign investment inflows fell by more than 5 per cent in the first eight months of the year.
Assuming that certain criticisms against China's economy – such as theories about its imminent collapse – are groundless, a reasonable response from Beijing would be to allow such views to be exposed to ridicule, helping erode the credibility of their source.
On legitimate bad news and warnings, it would be prudent for China to pay attention to points of views that could help it spot and fix problems.
A wholesale rejection of alternative views can be counterproductive, and China's demographic trajectory was a clear example. For far too long, China ruthlessly implemented its one-child policy and suppressed voices that questioned it. As late as 2019, the country's statistics bureau labelled "China's population decline" as a top fake news and maintained that birth rate nationwide was fine.
A few years later, China reported its first population decline in six decades. Chinese authorities are now calling for drastic changes to boost the country's birth rate, while local governments roll out fresh incentives to help address the nation's demographic crisis.
Clearly, these measures have come too late. Had Chinese authorities been more open to different views about population policy, it would have helped the country a lot.
While Beijing's efforts to unify views about the economy may appear like a patriotic way to counter a cognitive warfare, it is disadvantageous to China to make its economy more opaque or suppress debates about the nation's problems because reasonable investors would get spooked.
No economy is perfect. The US is still tackling stubborn inflation, Germany just exited a recession in the second quarter and a prolonged stagnation has had a profound socioeconomic impact on Japan.
It should be fine to talk about the warning signs of a crisis because this is the first step to avoid or to manage such a predicament. As a global superpower, China should show more confidence and become more tolerant of bad news about its economy.
News Related
OTHER NEWS