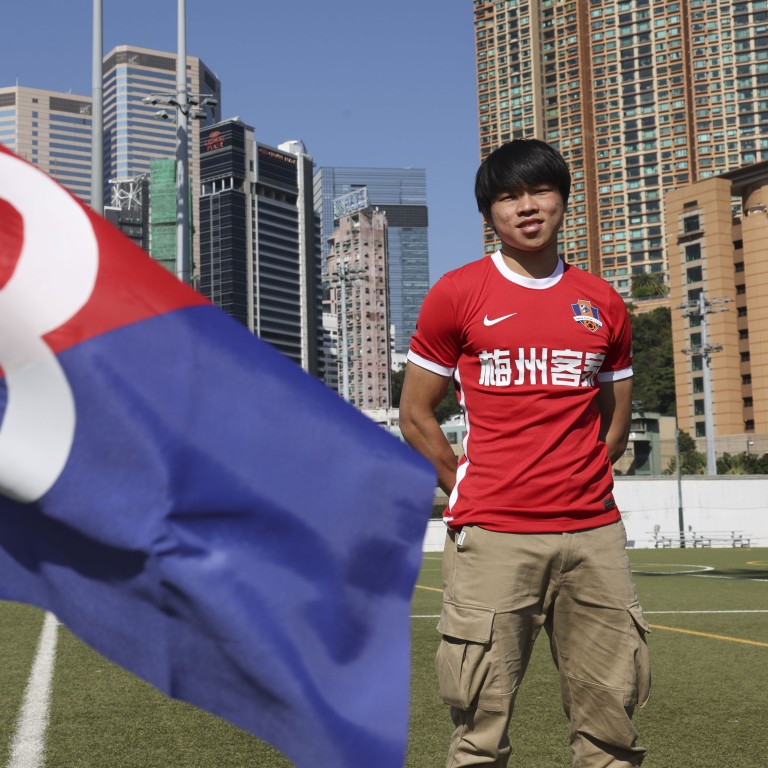 Hong Kong international Yue Tze-nam said a conversation with his father and a better attitude had helped him make a dream start to life in the Chinese Super League.
The 24-year-old right back joined CSL side Meizhou Hakka last August, midway through the season, and was an instant hit, playing in 17 of the club's remaining 20 matches and scoring twice, including an injury-time winner against Henan.
Yue is in his second stint at an overseas club, and has made the most of his second chance, after struggling to adapt during a brief spell in Portugal.
The former Eastern player left the Hong Kong Premier League side in 2019 and joined Cova da Piedade when they were still in Liga 2, but returned to the city only six months later, having played in only a handful of under-23 matches.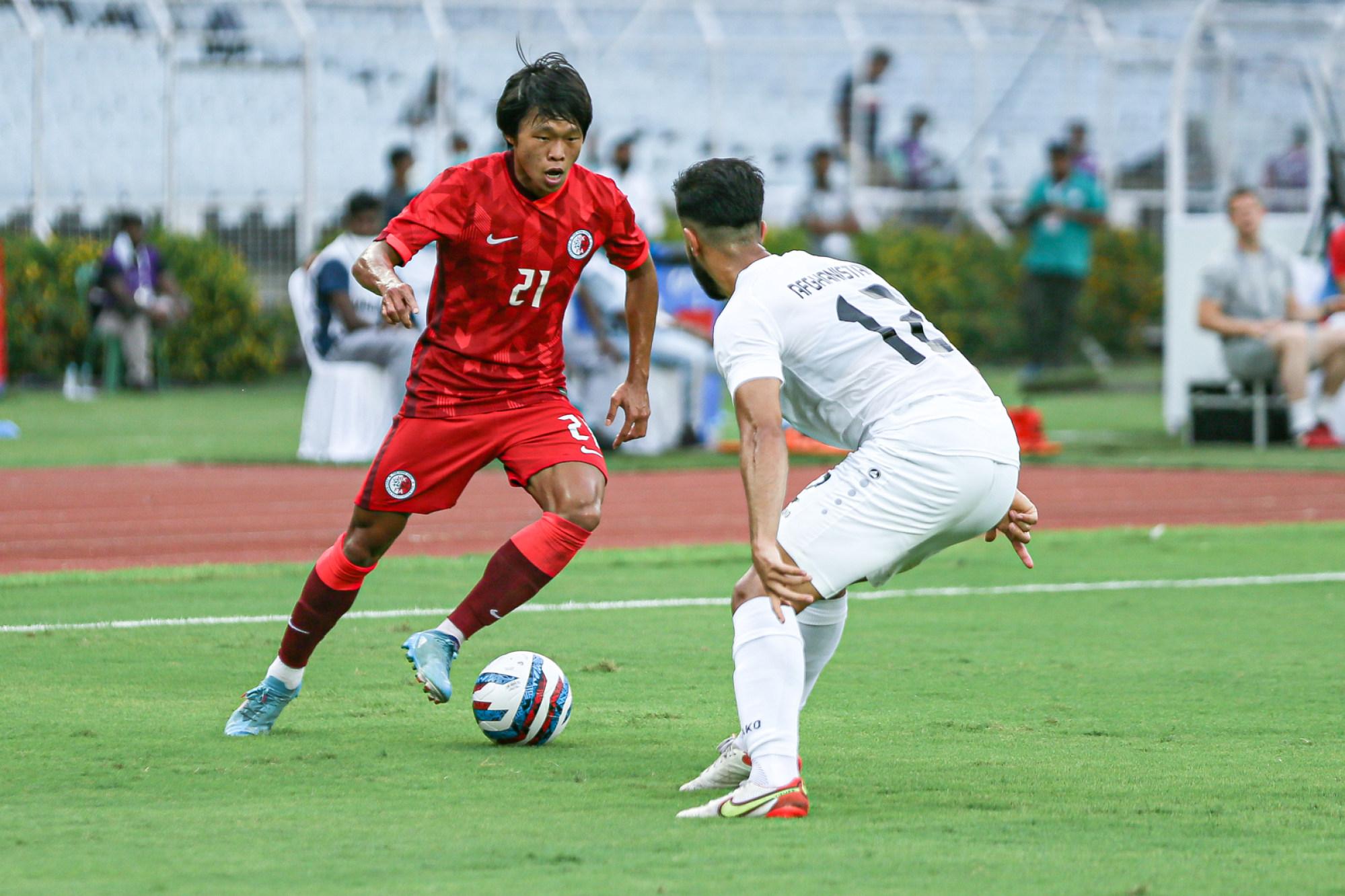 Hong Kong midfielder Yue Tze-nam in action against Afghanistan during the first half of their Group D 2023 Asian Cup qualifier in India, on June 8, 2022. Photo: HKFA
"I have been fortunate that I was not affected by the short spell in Portugal and when the second chance came with the offer from the mainland, I grabbed it tightly and played my best to make it succeed," Yue said.
"I was too young when I was in Portugal, complaining that nobody would offer me any help. But now I know this is not the correct attitude. I have to help myself and do my best to blend into the team, not trying to get help from my teammates and give up when no one was there to help."
Yue said he had thanked his father "for letting me know I was wrong in the past", and that had helped him turn things around, adding the change in attitude was key to his success on the mainland.
"Mental toughness is very important, it makes you strong and grow, especially when you moved from a lower level competition to a more difficult one," he said. "I am so happy that I have survived and look forward to a better future."
Yue is among a group of five players from Hong Kong who are now plying their trade on the mainland, with Leung Nok-hang (Zhejiang), Tan Chun-lok (Guangzhou City), Vas Nunez (Dalian Pro) and Dai Wai-tsun (Shenzhen) all playing in the top flight. Li Ngai-hoi will join them, with his Nantong Zhiyun side promoted to the CSL next season.
"Many of us played together when we were young and always talked about how to become professional in the future. I am so glad that we see each other in the Chinese Super League," Yue said.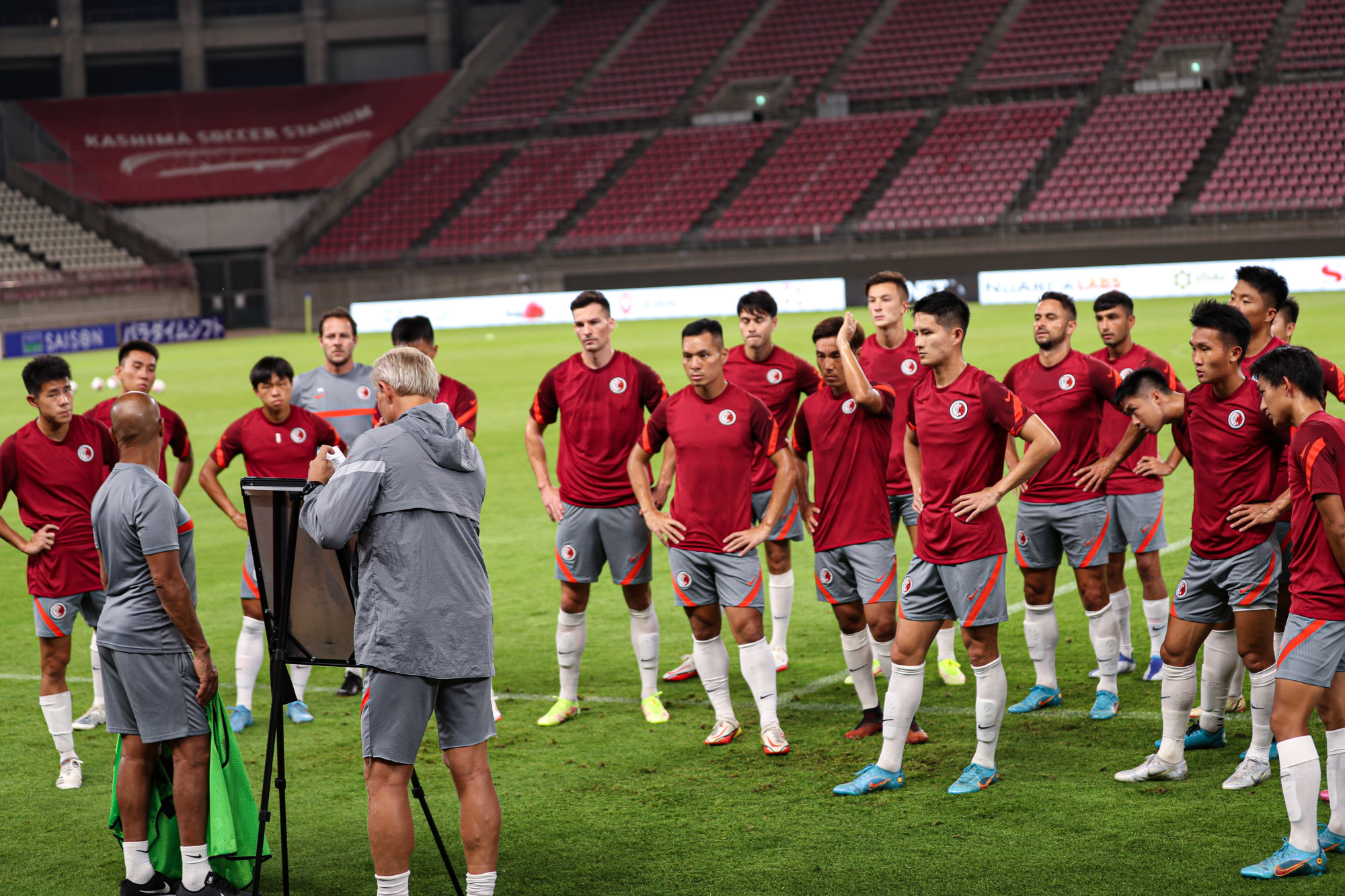 Head coach Jorn Andersen speaks to his Hong Kong players ahead of their opening game against Japan at the EAFF Chapionships. Photo: HKFA
Yue, Leung, Tan and Dai, were all teammates at youth side Little South Kingdom. Dai later went to England to train and study and played for a number of clubs before landing in Shenzhen, where he changed his nationality and now represents China on the international stage.
Leung is the most established of the group, and is a first team regular for Zhejiang, who finished third in the league last season. The centre back played 30 of his side's 34 matches, scoring four times.
He also played four games in the FA Cup, helping his club reach the final before losing to Shandong Taishan 2-1.
When Leung moved from Meizhou to Zhejiang in 2021, it was reported by mainland media that it involved a fee of more than 10 million yuan, the highest amount ever for any Hong Kong player.
"We spoke to each other before and after when the two teams met," Yue said. "I am so lucky to have such a friend to learn from. He is now an established player and I am very impressed by the way he has improved over the last couple of years. He is a good idol to look up to."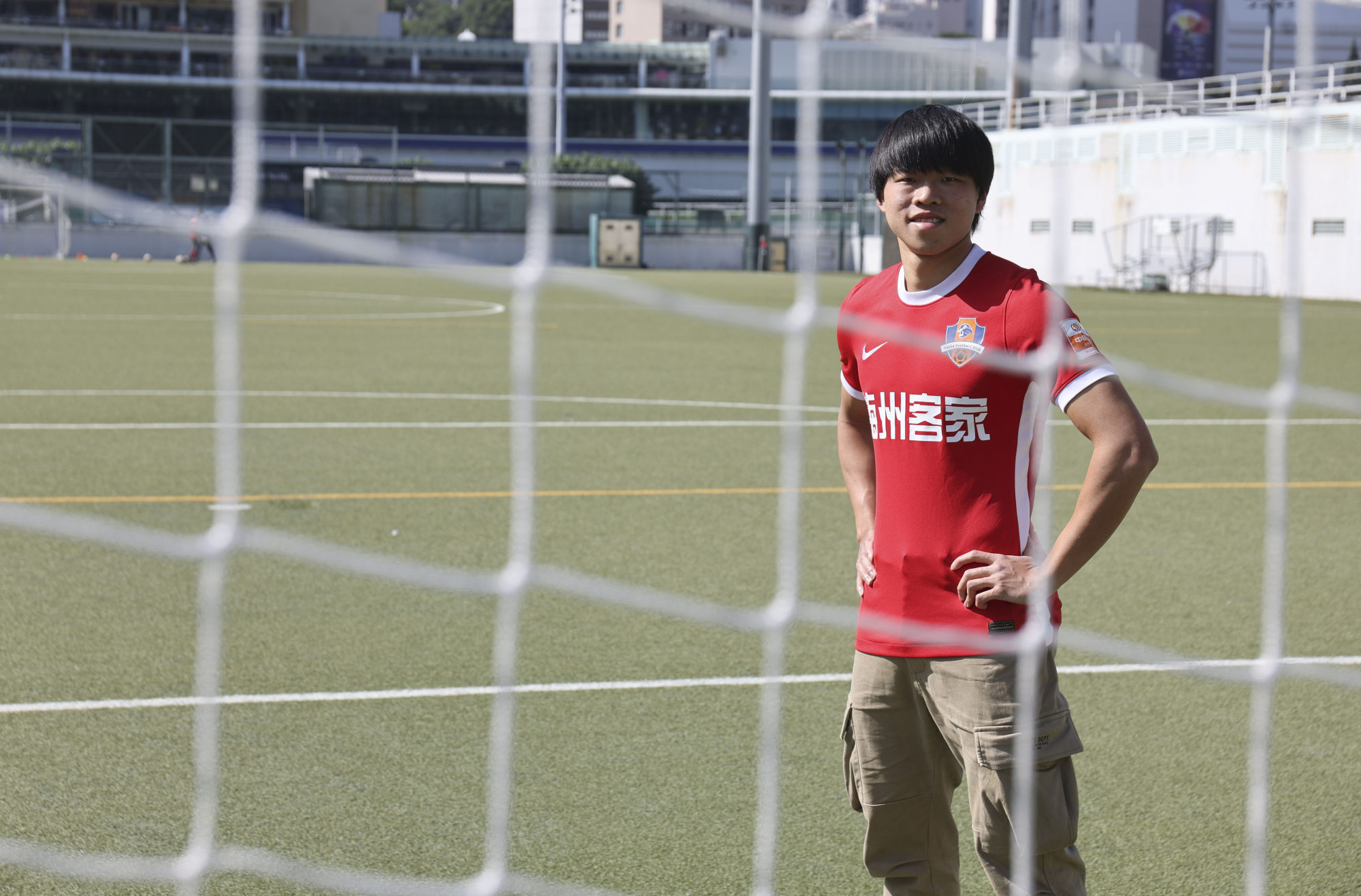 Yue Tze-nam of Meizhou Hakka at Happy Valley Sports Ground. Photo: Edmond So
Yue has been a regular for Hong Kong since Jorn Andersen took over as head coach, including in the 2023 Asian Cup qualifiers when the city's team beat Afghanistan and Cambodia to make it to the finals, and in the EAFF Championship against regional powerhouses Japan, South Korea and China.
With three years left on his Meizhou contract, Yue said he would focus on contributing his best to a club he had "little hesitation" in joining.
"The club has become more ambitious after a ninth-place finish last season, with the top six the target in the new season," he said. "It also means we must raise our standard and the competition for positions will also be getting stronger.
"I moved to midfield in the last couple of matches, which I want to try and give more effort to, but most importantly, I must continue to deliver on the field so that the coach will keep giving me more minutes.
"I love the challenge and if I can prove myself in the Chinese Super League, maybe I can catch the eyes of other top tier competitions in the region, such as the J League or K League. I don't know, but I must aim high if I want to succeed."