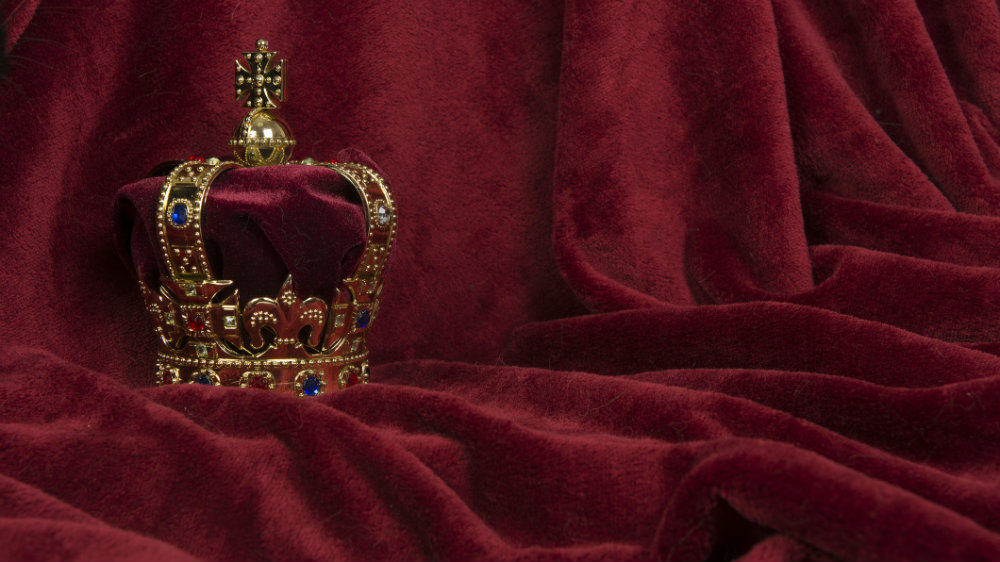 Golden crown on a red velvet background
As the financial markets continue their recovery, dividend investors are once again turning their attention to Canadian utility stocks as reliable sources of income. These stalwarts of the investment world have long been favoured by income-seeking investors for their history of consistent dividend growth and stable performance. In this article, we'll explore two Canadian utility stocks that are catching the eye of dividend investors in October 2023.
Canadian Utilities: A Dividend King
Canadian Utilities (TSX:CU) is a venerable name in the world of dividend investing. With a history dating back to 1927, this company has earned its status as a Dividend King, an elite group of stocks known for their uninterrupted record of dividend increases for over 50 years. Canadian Utilities stock boasts an impressive dividend yield of 5.74% as of writing, making it an attractive choice for income-focused investors.
In terms of valuation, Canadian Utilities trades at 14.8 times earnings, indicating reasonable pricing relative to its earnings potential. In the second quarter of 2023, the company reported adjusted earnings of $100 million ($0.37 per share), a slight decrease compared to the same period in 2022. While this dip may raise concerns, it's important to note that Canadian Utilities remains committed to dividend growth. What's more, it has a strong track record of weathering economic challenges.
Canadian Utilities is primarily involved in regulated utilities, electricity generation, and energy infrastructure businesses. The company has consistently invested in its operations to ensure the reliability and sustainability of its services. These investments bode well for the company's long-term prospects and ability to continue delivering robust dividends to its shareholders.
Hydro One: A growth-oriented utility stock
Hydro One stock may not have the extensive dividend history of Canadian Utilities stock. But it stands out for its growth potential and commitment to shareholder returns. As of October 2023, Hydro One stock offers a dividend yield of 3.34% and trades at 21.1 times earnings, suggesting an interesting blend of income and growth potential.
In the second quarter of 2023, Hydro One reported earnings per share (EPS) of $0.44, representing a 2.3% increase compared to the same period in 2022. The company's growth can be attributed to higher revenues resulting from Ontario Energy Board (OEB)-approved 2023 transmission rates, as well as cost savings related to asset replacements.
Hydro One has also been actively investing in its future. Notably, the company has initiated the Waasigan Transmission Line Project, which is expected to cost approximately $1.2 billion and be completed in phases by the end of 2025 and 2027. This project reflects Hydro One's commitment to expanding its infrastructure to meet the growing energy needs of the region.
Additionally, Hydro One has broken ground on the Chatham to Lakeshore Transmission Line, which will support the agri-food and manufacturing industries. The company's sustainability efforts are also commendable, as evidenced by its annual sustainability report, highlighting its commitment to environmental and social responsibility.
The bottom line: Utility stocks as reliable income sources
Utility stocks continue to shine as dependable sources of income. Canadian Utilities stock, with its rich history of dividend growth, and Hydro One stock, with its growth-oriented approach and strategic investments, offer compelling options for dividend investors in October 2023.
As the market recovers, dividend investors can find solace in the stability and income potential that these Canadian utility stocks offer. With their track records and forward-looking strategies, these utility stocks are poised to continue delivering strong dividends. They, therefore, would make valuable assets in an income-oriented investment portfolio.
Should You Invest $1,000 In Canadian Utilities?
Before you consider Canadian Utilities, you'll want to hear this.
Our market-beating analyst team just revealed what they believe are the 5 best stocks for investors to buy in August 2023… and Canadian Utilities wasn't on the list.
The online investing service they've run for nearly a decade, Motley Fool Stock Advisor Canada, is beating the TSX by 26 percentage points. And right now, they think there are 5 stocks that are better buys.
See the 5 Stocks
* Returns as of 8/16/23
More reading
Fool contributor Amy Legate-Wolfe has no position in any of the stocks mentioned. The Motley Fool has no position in any of the stocks mentioned. The Motley Fool has a disclosure policy.
News Related
OTHER NEWS