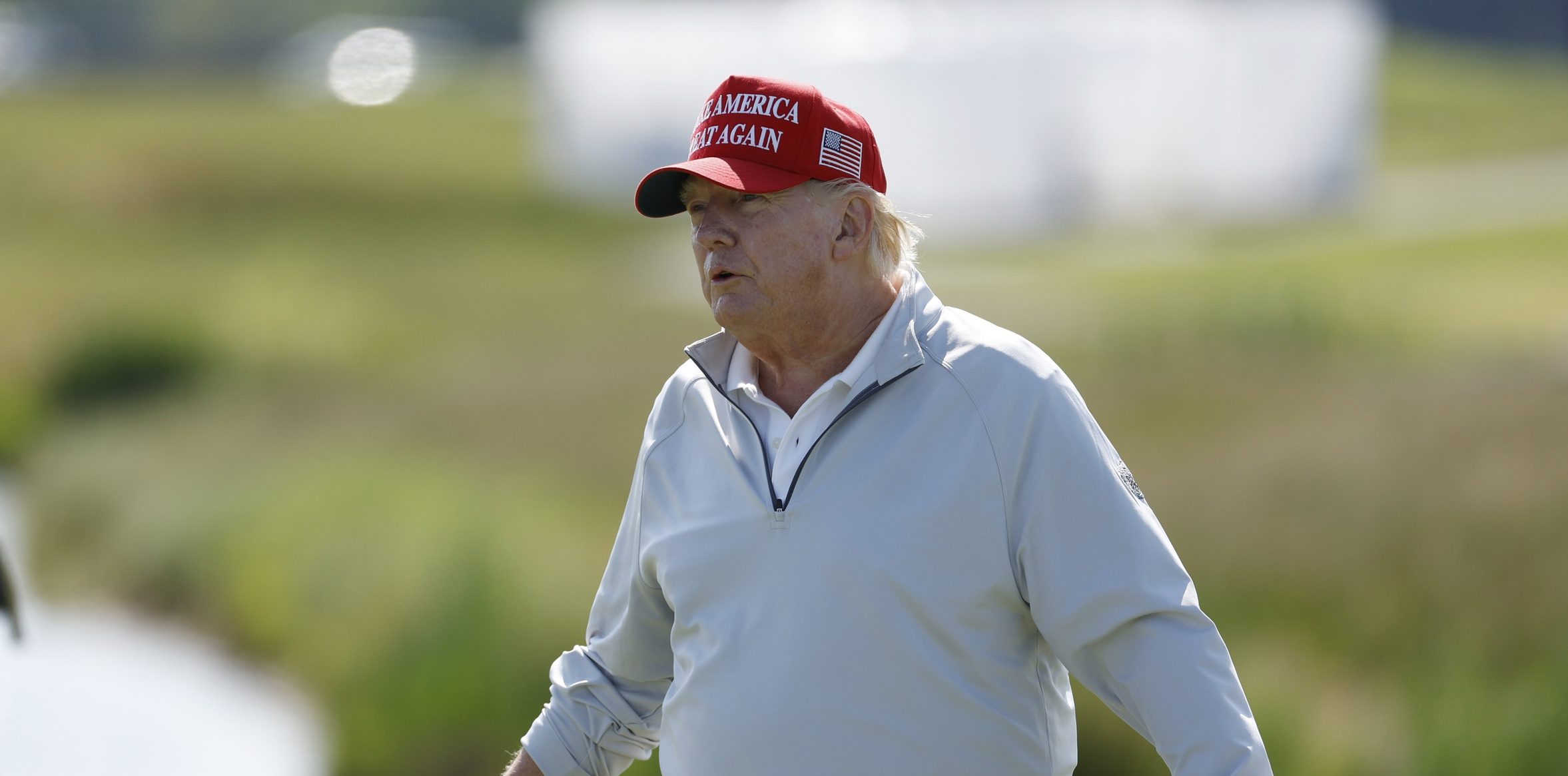 Former President Donald Trump reacts during the Pro-Am tournament
Earlier this month, former United States President Donald Trump claimed to have won the Senior Club Championship at his Bedminster course, reporting a score of 67 on one round which is better than even Phil Mickelson performed at the same course just weeks beforehand. But based on a recent video that has gone viral on social media, it may be wise to disregard any claims from Trump about his golf prowess.
This week, a video surfaced that shows Donald Trump clearly cheating in a round of golf. In the video, Trump is seen on the green with his ball several feet from the hole. It was by no means a gimme putt – even professional golfers miss from this distance with some regularity. But Trump decided to take the putt as a gimme anyway.
So he just walked right up to the ball and pulled it into the hole with his club.
"Easy work on the greens for [Donald Trump]," NUCLR GOLF said in a tweet last week, sharing the video on X, the social media website formerly known as Twitter.
The video quickly went viral, and people absolutely blasted the former president for the move.
It's safe to say that we probably shouldn't take his alleged golf scores seriously anymore.
[NUCLR GOLF]
News Related
OTHER NEWS