Houston police said the driver of a silver Mercedes Benz was killed when two guys in a Volkswagen SUV fired at least 10 shots into his vehicle on Blueridge Road.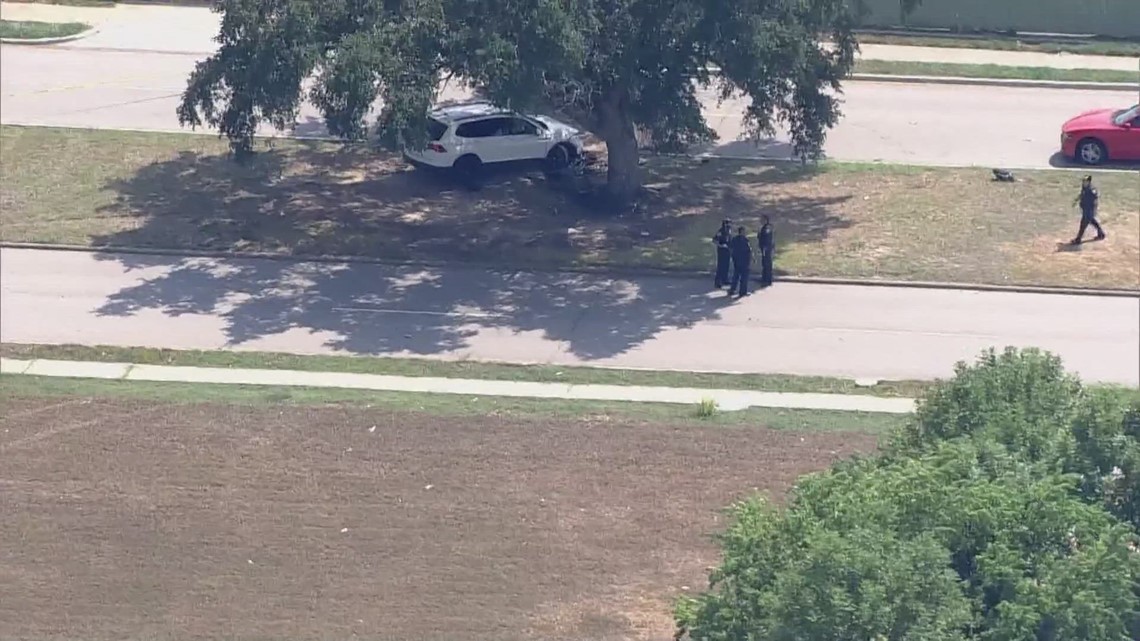 HOUSTON — Houston police said two men opened fire on a vehicle after a crash near Missouri City on Monday afternoon and the driver of a silver Mercedes was killed.
It happened just after 1 p.m. on Blueridge Rd. near West Fuqua St.
Witnesses said multiple vehicles were involved in the crash and then they heard gunshots.
HPD said two suspects in a white Volkswagen SUV opened fire on the Mercedes before crashing into a tree. They jumped out of the SUV and took off on foot, according to HPD.
The victim died at the scene.
News Related
OTHER NEWS