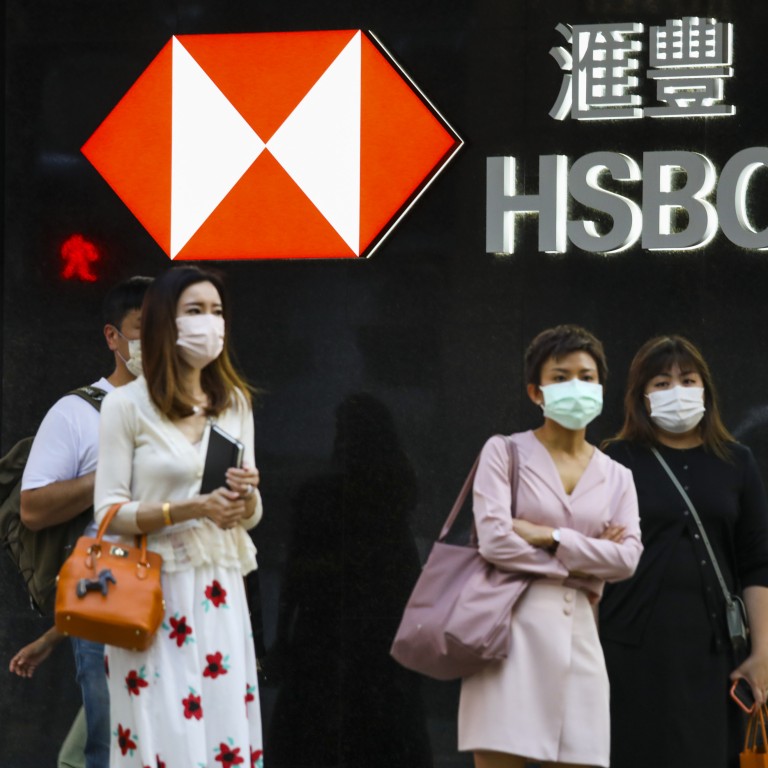 HSBC has taken the lead in raising mortgage rates as the cost of borrowing money keeps rising, dealing a blow to Hong Kong homeowners and potential buyers.
The move is expected to prompt other major banks in the city to follow suit.
HSBC raised the cap for its Hibor-linked home loans to 2.75 per cent from 2.5 per cent for new applications, it said on Thursday. Hibor (the Hong Kong interbank offered rate) is the interest rate banks charge each other for borrowing money.
The one-month Hibor has soared to 1.9 per cent, the highest in more than two years.
HSBC's move means someone taking on a HK$5 million (US$637,385) Hibor-linked mortgage over a 30-year period at a rate of Hibor+1.3 per cent, will pay an extra HK$1,324 per month, an increase of 6.7 per cent, according to mReferral Mortgage Brokerage Services.
"As the adjustment of the mortgage rate at such a leading bank is an indicator, other banks are expected to follow suit and increase the cap on their new Hibor-linked mortgages," said Ivy Wong, managing director of Centaline Mortgage Broker.
Standard Chartered said it would raise the capped mortgage rates for new Hibor-linked mortgages from 2.5 per cent to 2.75 per cent next Wednesday.
Bank of China (Hong Kong) said it would "review its mortgage service conditions from time to time, taking into account market development, interest rate trends and customer needs, in order to maintain the competitiveness" of its business.
The city's homeowners and potential buyers have been braced for higher mortgage rates since the Federal Reserve embarked on a rapid succession of interest rate hikes in March to tame the fastest inflation in four decades.
The Hong Kong Monetary Authority, the de facto central bank, increases its base rate in lockstep under its linked exchange rate system with the US dollar.
The US central bank raised its benchmark rate for two consecutive months in June and July. The market widely expects the US interest rate to increase by another 50 to 75 basis points in September.
mReferral expects local banks to raise the prime rate in September by 25 basis points, when the one-month Hibor rate approaches 2 per cent.
Five smaller banks had already raised their mortgage rates, according to mReferral, but HSBC's decision is by far the most influential. The lender enjoyed just over a fifth of the market share of mortgages in July, according to Land Registry data cited by mReferral.
The current cycle of rising mortgage rates, given impetus by HSBC's announcement, is the the first since 2018.
HSBC has also launched a new one-year, fixed-rate mortgage plan to give customers the option of repaying a set monthly amount, it said on Thursday.
"Under a floating-rate mortgage plan, monthly repayments go up and down in line with the market's interest rate movement," said Catherine Chui, head of mortgages, wealth and personal banking, Hong Kong. "At a time like this, some customers may prefer a mortgage solution which offers predictability and stability."
Wong expects other lenders to launch similar fixed-rate mortgage plans.
The effective Hibor-linked mortgage rate already hit the cap of 2.5 per cent in late July when the one-month Hibor reached 1.2 per cent. On Thursday, the one-month Hibor rate climbed to 1.9 per cent, the highest in 28 months, according to mReferral.
The amount and number of new mortgage loans plunged by 14.5 per cent and 17.1 per cent year-on-year, respectively, in the first six months of this year as the coronavirus fifth wave ravaged the city's economy.
Banks are likely to start offering bigger discounts as they strive to drum up business, said Eric Tso, chief vice-president at mReferral.
Raymond Chong, chief executive of StarPro Agency, does not envisage mortgage rates falling again any time soon.
"The current mortgage cap of 2.5 per cent will become history," he said.
Chong predicts the overall number of mortgages will drop by at least 10 per cent on an annual basis in the coming months.
With sales in the second-hand property market so sluggish recently, "the mortgage business of banks in Hong Kong will enter a cold winter", he said.
An index of lived-in home prices dipped 1.1 per cent to 380.5 last month, its lowest level since December 2020, according to the latest Rating and Valuation Department data.
The city's property developers have been speeding up their sales launches in a bid to get ahead of interest rate rises. Sun Hung Kai Properties (SHKP) is offering an extra batch of 383 flats for sale on Sunday.
It sold all 180 units on offer in the second phase of its Novo Land project in Tuen Mun within the first four hours on Wednesday.