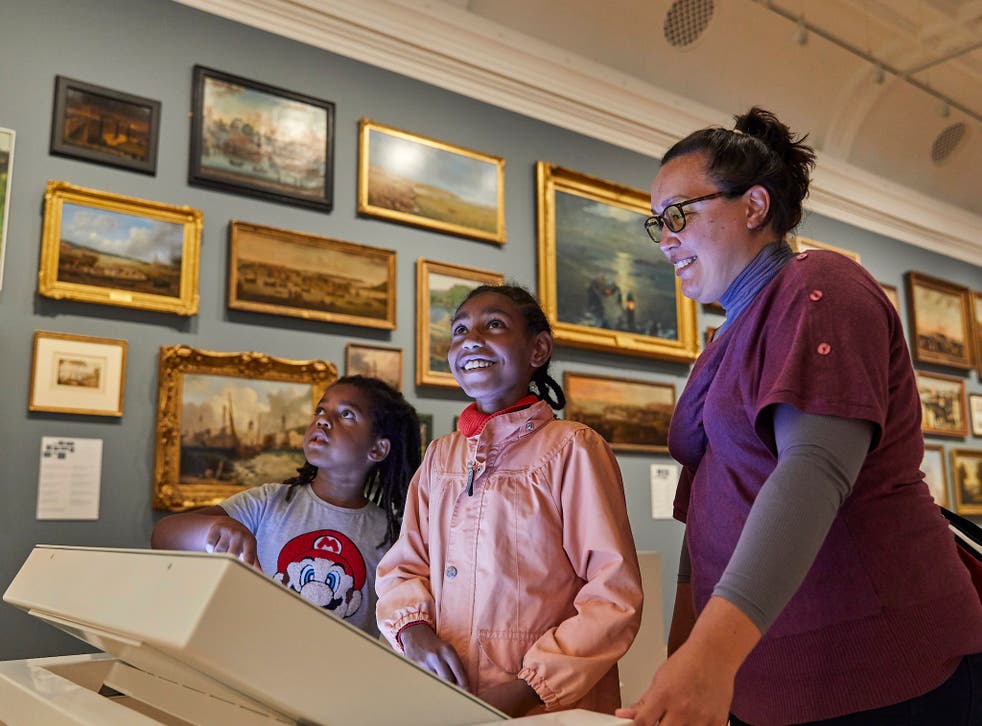 (© Janie Airey Art Fund 2021)
Hundreds of museums across the UK are joining forces to "change children's awareness and understanding of biodiversity loss".
Launched on Tuesday (24 January) by the UK's leading arts charity, Art Fund, The Wild Escape will see 500 instututions participate, marking the largest ever collaboration between British museums.
The Wild Escape hopes to inspire children across the country to visit museums and respond creatively to the threat to the UK's natural environment. Children will be encouraged to look for animals featured in museum collections and creating their own wildlife artworks.
Their artworks will then be brought to life in a huge-scale immersive display, which will be unveiled on Earth Day (22 April) 2023.
The Wild Escape is inspired by BBC One's forthcoming Wild Isles series, which will be presented by Sir David Attenborough. It is in partnership with BBC Bitesize, the free study resource for students, which will host films showing an artist creating a work inspired by animals in the UK's museum collections.
Artists due to take part in the intiative include FKA Twigs, Es Devlin, Heather Phillipson, Rana Begum, Mollie Ray, Yika Shonibare, Tai Shani, Mark Wallinger, Angela Palmer, and Claire Twomey.
Jenny Waldman, director of Art Fund, said that The Wild Escape hopes to educate children and raise their awareness and understanding of biodiversity loss, which is "one of the defining challenges of our lives".
"The Wild Escape is a first. We want to show how museums, by working together, can bring a fresh angle to learning, especially to welcome children's creative responses to our great collections," said Waldman.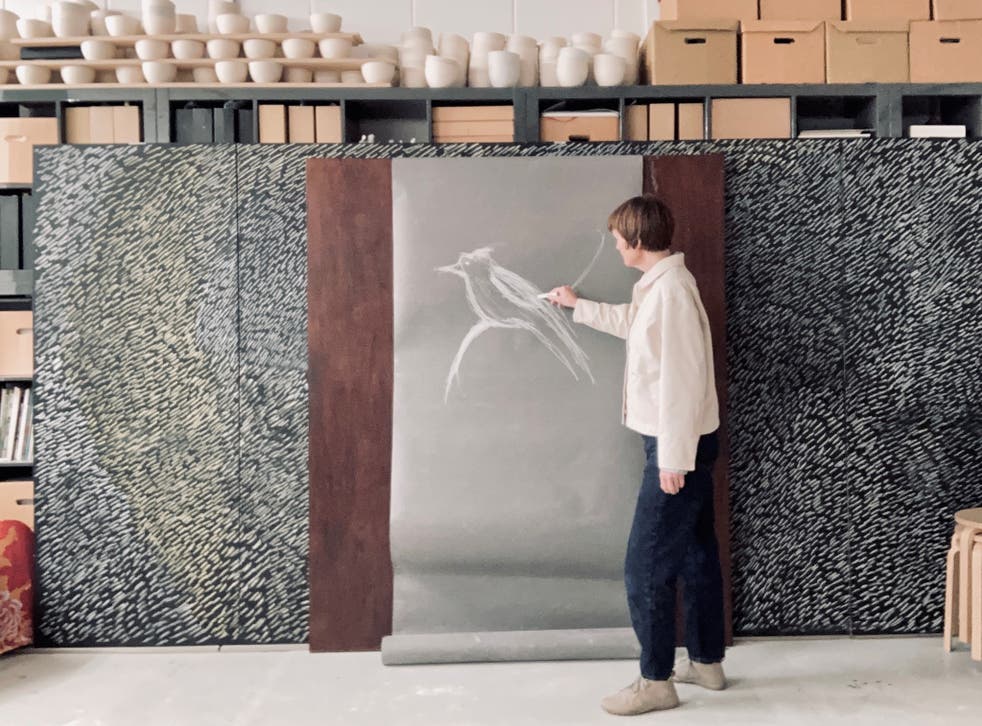 Clare Twomey in her studio, drawing for The Wild Escape
( © Clare Twomey)
According to a report by the Environment Agency, published in July 2022, England is one of the most nature-depleted countries in the world.
A quarter of mammals in England and almost a fifth of UK plants face a threat of extinction. Meanwhile, a third of British pollinator species have declined.
The project is in partnership with the World Wide Fund for Nature (WWF), the Royal Society for the Protection of Birds, the National Trust, and English Heritage. It is one of the largest ever museum projects to ever be funded by Arts Council England.
Rosalind Mist, director of education and youth management at WWF, said: "It isn't too late to turn things around, and young people are key to shaping the nature of the natural world".
The Wild Escape is open to every primary school age child to take part from now until July.