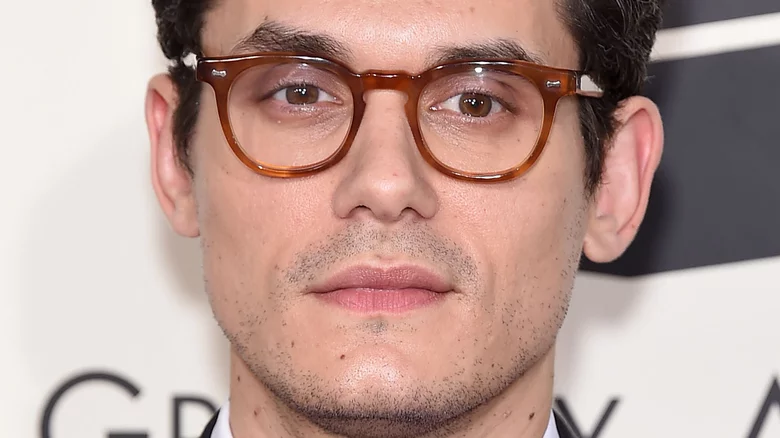 DFree/Shutterstock
The American adaptation of "The Office" stands tall as one of the most beloved shows of the 21st Century. Widely considered one of the funniest sitcoms of all time, the series received consistent viewership during its nine season run, with the first four outings nabbing around 9 million viewers per episode (via Office Tally). Despite wrapping up in 2012, "The Office" hasn't lost its groove, with new fans falling in love with the workplace comedy every day. Even Gen Z is obsessed with the series despite not being able to relate the workplace politics and antics the show pokes fun at. Most recently, the show's fandom was subject to the feature-length documentary "Ordinary Things," which investigates the cult-like following behind "The Office."
With such an ardent fan base, it's no surprise that even celebrities adore the NBC sitcom. Billie Eilish famously sampled audio from the show for one her hit tracks (via Rolling Stone) and Will Ferrell revealed that he only did his cameo on the show because he was such a fan. One popular fan of the show is John Mayer, the Grammy-winning musician behind hit tracks like "New Light" and "Slow Dancing in a Burning Room." With an iconic discography, it's no surprise that "The Office" wanted to use "Your Body is a Wonderland" in a tongue-in-cheek way. As a fan of the series, Mayer used his song as a bargaining chip to get his very own Dundie, receiving a key piece of "The Office" memorabilia.
John Mayer was initially hesitant to let The Office use his track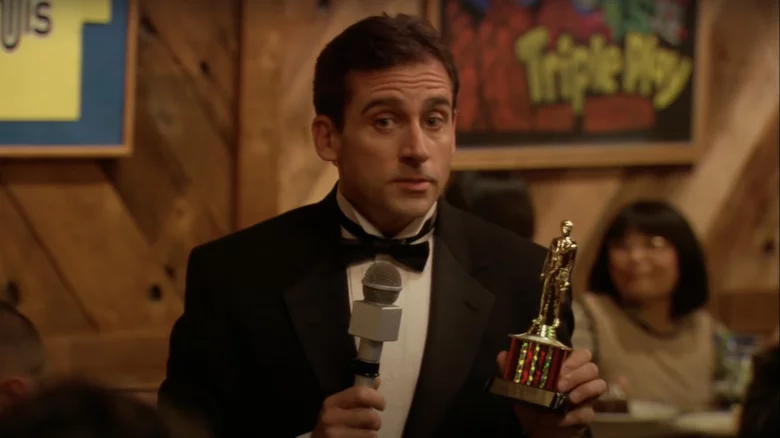 NBC/YouTube
John Mayer's "Your Body is a Wonderland" was briefly used in "The Office" Season 3, Episodes 10 and 11, titled "A Benihana Christmas." The Christmas special sees Carol (Nancy Walls) breaking up with Michael (Steve Carrell) before the holidays. In a bid to cheer him up, Andy (Ed Helms) and a few other coworkers head to Benihana to lift up his spirits. Michael and Andy end up asking out two waitresses who work at the restaurant, inviting them back to the office Christmas party. There, the two sing them Mayer's "Your Body is a Wonderland," resulting in a hilarious and heartfelt moment.
While discussing the episode on the "Office Ladies" podcast, co-host Jenna Fischer remembered how Mayer finally let the NBC series use his track. Ryan actor B.J. Novak, who happened to be friends with Mayer, asked if the show could use the song. "He was like, 'I don't think so,'" Fischer revealed. The Pam actress went on to discuss how Mayer discussed the song query on his blog. "He was like, 'One of my favorite shows on television, 'The Office,' wanted to use my song 'Your Body is a Wonderland' in a scene for their Christmas episode.'" Fischer then went on to detail how Meyer assumed the song was a part of a goof. "So I initially turned down their request. But after thinking about it, I decided to go for it. But with one stipulation," the singer revealed.
For letting "The Office" use his track Meyer demanded his own Dundie, Dundler Mufflin's equivalent of a participation trophy handed out by Michael Scott. The singer revealed in a Facebook post that his Dundie reads "Tallest Music Dude."