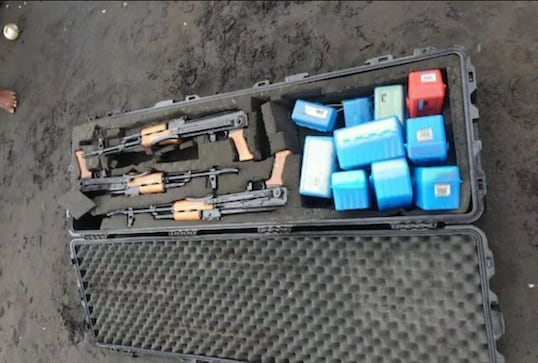 Security has been tightened in Maharashtra's Raigad district after a boat carrying AK-47s were found off the coast on 18 August 2022. News18
New Delhi: The security in the Raigad district of Maharashtra and nearby areas was tightened after a "suspicious" looking boat was found near the Harihareshwar beach, officials said.
AK 47 rifles were found in the boat, India Today quoted SP Raigad Ashok Dhudhe saying.  The local police said that a lifeboat was found along with the boat and that nobody was present on them.
An unidentified boat found at Harihareshwar Beach and a lifeboat found at Bharadkhol in Raigad district. Nobody is present on either of them. Coast Guard and Maharashtra Maritime Board have been informed of the same. Police Department is taking the necessary action: Local Police pic.twitter.com/gaDoFWPPvL

— ANI (@ANI) August 18, 2022
Maharashtra ATS team has left for Raigad to probe the incident, ANI reported.
More details awaited.