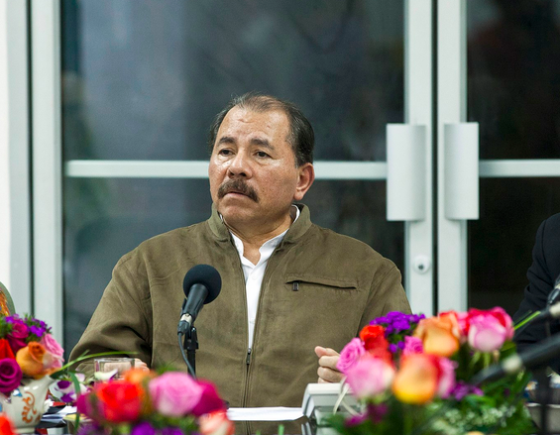 Nicaragua has broken off diplomatic relations with the Netherlands, claiming the Dutch are 'interfering' and 'interventionist'.
Nicaraguan president Daniel Ortega accused the Dutch ambassador to central America, Christine Pirenne of speaking to locals as if 'Nicaragua is a colony of the Netherlands' during a visit to Managua on Thursday.
He also slammed the Netherlands after being told the Dutch would not fund a long-promised hospital, broadcaster Al Jazeera reported.
Nicaragua has been 'faced with the repeated meddling, interventionist and neocolonialist position of the Netherlands' , the foreign ministry said in a statement.
Earlier this week, the EU ambassador to Nicaragua was sent home and declared persona non grata after calling on Ortega to restore democracy. The new US ambassador has also been told he are not welcome.
'The reality is that Nicaragua has become a dictatorship,' said the NOS correspondent Edwin Koopman. 'Freedom of religion, assembly and the press are not respected at all. Ortega's political opponents are in jail. It is a reign of terror.'
As yet it is unclear what the impact will be. The Netherlands closed its embassy in Nicaragua in 2013 and Pirenne is based in Costa Rica.  There is an honorary consul who represents Dutch interests on a voluntary basis.
Nicaragua does have an embassy in The Hague.