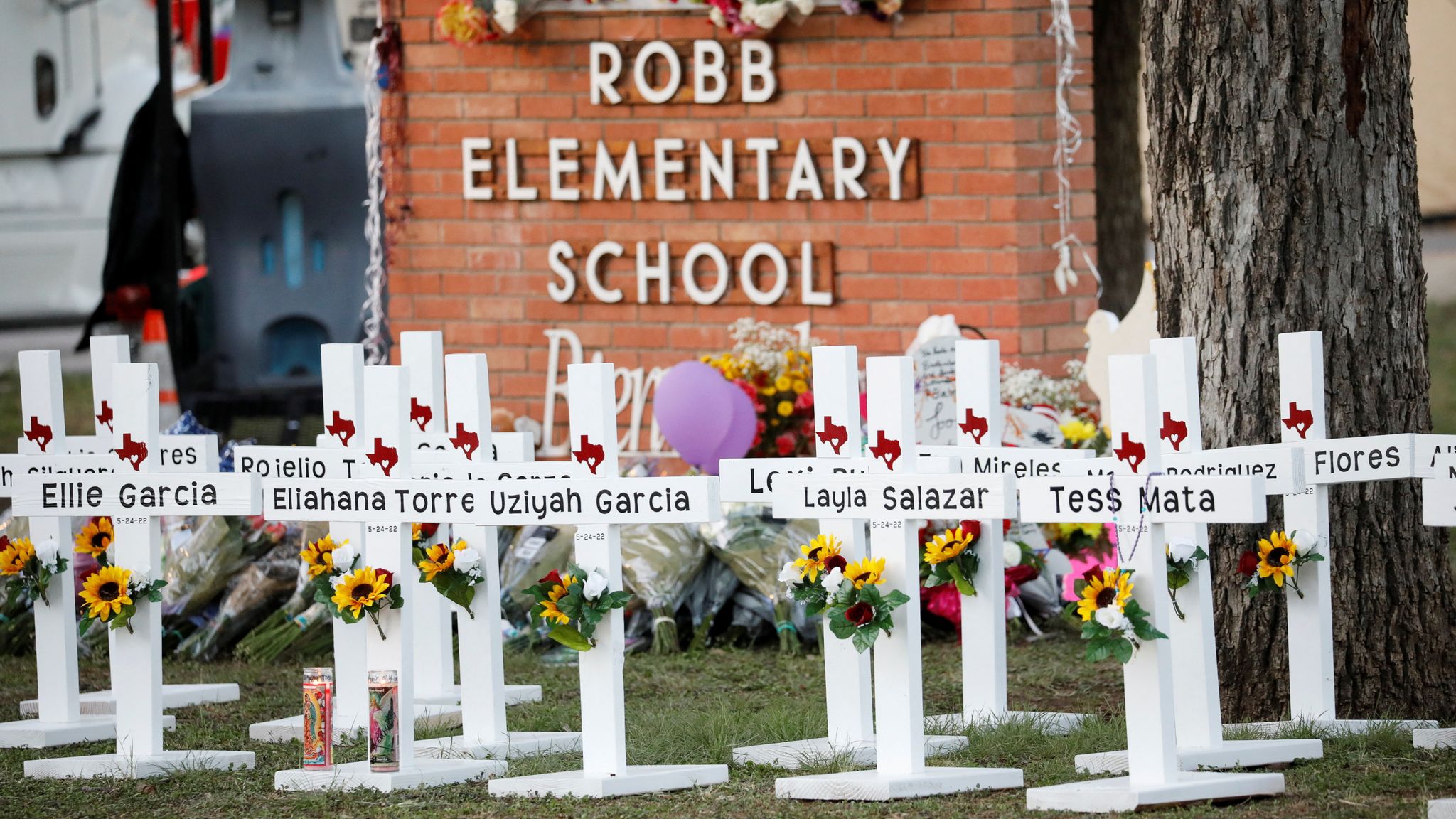 The school district at the centre of the mass shooting at a primary school in Uvalde, Texas, has suspended its entire police force.
Following a review conducted into the massacre at the Robb Elementary School in which 21 people, including 19 children, were killed, the district has announced two police officers will go on "administrative leave" and the entire department's activities will be suspended.
The shootings in May were the deadliest at an American school since 26 people were killed in the Sandy Hook attack in Connecticut in 2012.
Uvalde's district police chief was sacked in August over the hesitant response by hundreds of heavily armed law enforcement officers to the killings carried out by high school dropout Salvador Ramos.
And in an announcement on Friday, Uvalde's Consolidated Independent School District (CISD), admitted that "recent developments have uncovered additional concerns with department operations".