The student-run MOB, also known as the Marching Owl Band, is known for its unconventional routines.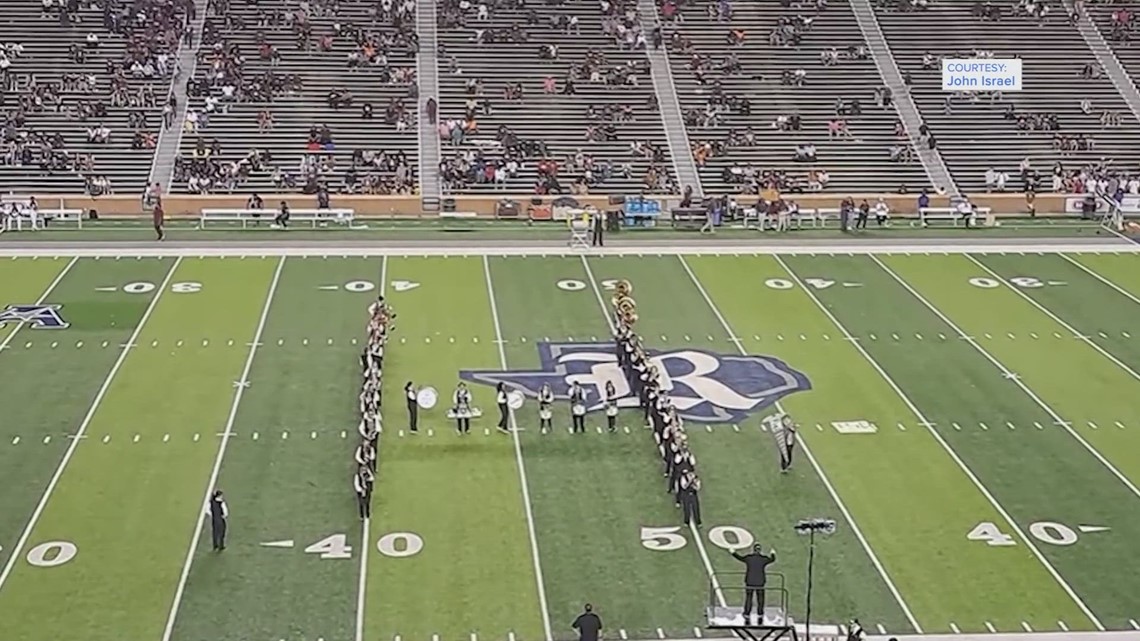 HOUSTON — The voices against the state takeover of Houston ISD are being heard in a different tune.
Last weekend, a Rice University band performed a satirical take on the changes impacting educators.
The student-run MOB, also known as the Marching Owl Band, is known for its unconventional routines. The students keep the tradition alive by tackling social issues that impact not only Houston, but the world.
"We are here to goof around and be funny, but we do have that platform and it's nice to be able to utilize that," Dasseny Arreola said.
Arreola and Ethan Goore are executive producers of the MOB. The scatter band has played their greatest shows at Rice Stadium since 1971.
"While coming up with different show ideas, we heard from a lot of teachers and from parents who were upset with everything going on with the Houston ISD," Arreola said.
The parody centered around state-appointed Superintendent Mike Miles. So, Arreola said it was fitting to play off a movie starring Mike Myers.
"Your Rice University International Band of Mystery presents MOB-stin Powers, the Superintendent who fired me," the script said.
The satire showed Miles as Doctor Evil and the rest of the MOB as the antagonist, Austin Powers. The group poked fun at the district's plan to turn libraries at certain schools into disciplinary centers.
"Dr. Evil takes kids for their daily mugshots to what used to be the library," the script said.
On Facebook, several people noticed. Some thanked them for sticking up for educators. Arreola said she was surprised to hear applause during the show.
"Usually, we get boos. We do it on purpose. We're trying to be funny but hearing the cheers was really meaningful and we're really glad this has resonated with our community," Arreola said.
The MOB said it cares and they're concerned about the uncertain time in Houston education.
"There's a lot of Rice students from Houston and HISD so this is a very important issue to us," Arreola said.
It's unclear what the subject of the next MOB performance will be.
HISD said it wouldn't comment on the latest show.
Troy Kless on social media: Facebook | Twitter | Instagram
News Related
OTHER NEWS