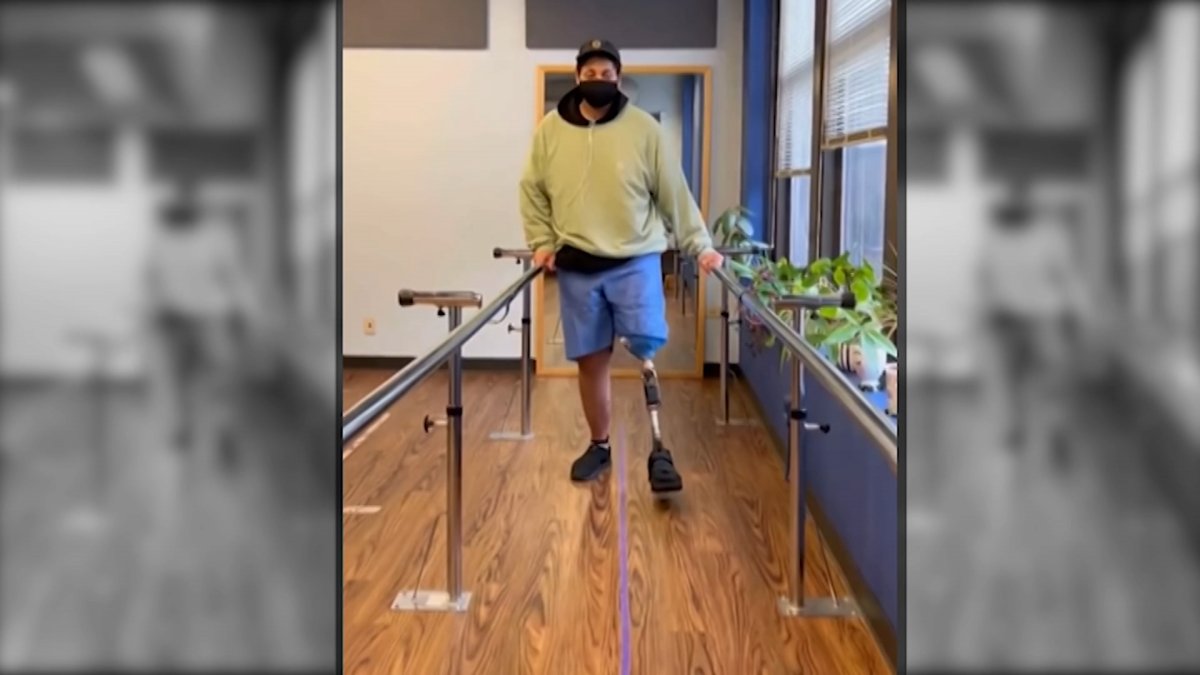 A young culinary student, shot three times during a May robbery and left for dead, has inspired thousands of Chicagoans with his remarkable recovery, and he literally took an incredible step forward on Tuesday.
Dakotah Earley, who has undergone at least a dozen surgeries since he was shot on May 6 in the city's Lincoln Park neighborhood, took his first steps with a prosthetic leg recently.
I am so overjoyed, and I just wanted to share this with everyone who has been there for us through this journey. #DakotahEarley is walking. This is a test prosthesis but omg. pic.twitter.com/OsXTSStEv3

— Joy JellyBean Dobbs (@JellyBe88144604) December 6, 2022
"It's been a great day. definitely the best day I've had in a long time.," Joy Dobbs, Earley's mother, said.
She and her son have come a long way since the horrific attack. Prosecutors say that Earley was walking on a sidewalk near the intersection of Webster and Wayne avenues when a suspect stepped out from behind a building, pointed a gun at him adn demanded his cellphone and passcode.
Earley was shot three times, and underwent a series of surgeries, with part of his leg now amputated and serious wounds to his abdomen.
He left the intensive care unit at a Chicago hospital in July, and now has made another remarkable leap forward in his recovery.
"I started to cry. He said 'Mom what's wrong?' I just had to tell him I'm so happy," Dobbs said. "I knew this was going to happen. It just floored me."
It was an emotional meeting on Monday as the mother of a Lincoln Park man who nearly died in an attempted robbery earlier this month met the man who comforted her son during that difficult day. NBC 5's Kye Martin has the story.
She thanks the physicians at Illinois Masonic, the nurses, the housekeepers and all the staff at the Hangar Clinic.
"We have definitely been touched by the grace of God. This is an awesome feeling," Dobbs said.
Tyshon Brownlee has been charged in the attack, as well as four other armed robberies on Chicago's North side.