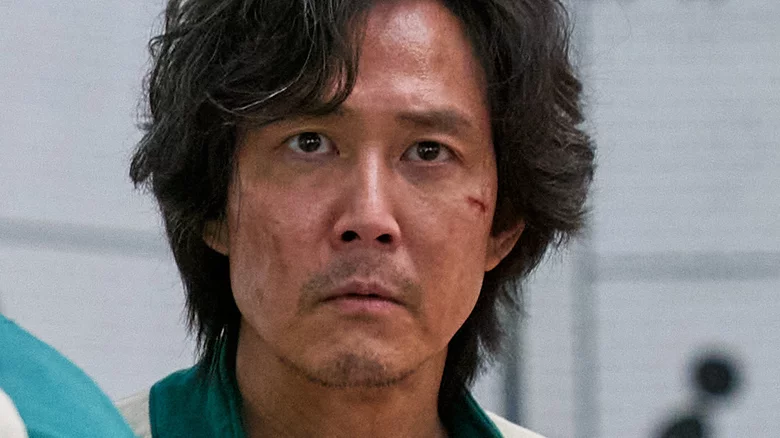 Noh Juhan/Netflix
To say that "Squid Game" outperformed its initial expectations would be the understatement of the year. Not only did the Korean suspense drama kick off an international zeitgeist with regard to the many iconic elements of the series, but it also remains Netflix's #1 most-watched series ever on the back of its first season alone (via We Got This Covered).
The series follows a group of 456 contestants as they compete in an elaborate set of childhood games for the chance to win a life-changing cash prize — of course, the catch is that anyone who loses dies. While critics lauded "Squid Game" for its soul-shattering depictions of capitalism and the class system (via Rotten Tomatoes), viewers were the ones that cemented the show's legacy, with audiences still talking about the series over a year after its initial release.
While Seong Gi-hun (Lee Jung-jae) eventually emerged as the winner and sole survivor of the games, he did so at a high price. Now haunted and out for payback, the character could show up as a deeply changed man in Season 2 of the series.
Lee Jung-jae hints at a darker Seong Gi-hun in Season 2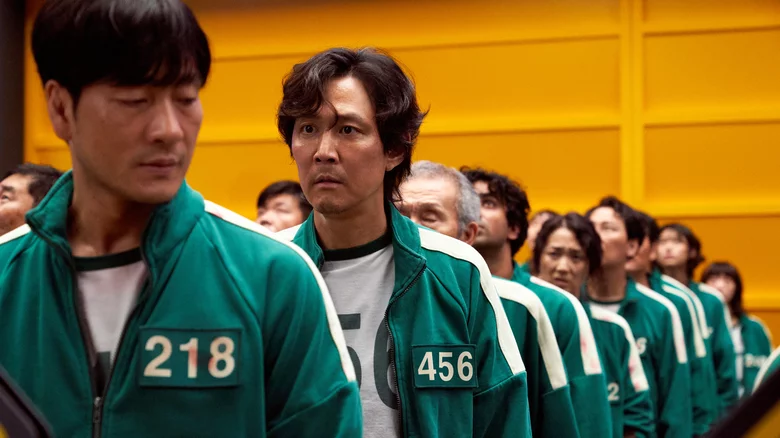 Noh Juhan/Netflix
Lee Jung-jae sat down with GQ to talk about the massive success of "Squid Game" and what it was like playing Seong Gi-hun in the international hit series. However, the actor also let some aspects of Season 2 slip along the way, hinting at what could be coming in the next phase of the story as well.
Though Jung-jae was deliberately cryptic about what the new episodes of "Squid Game" would bring for Seong Gi-hun, he did mention that he was keen to "perform the darker side of [Seong Gi-hun]." While the final moments of the series certainly set up that Seong was not done with the perpetrators behind the games, this brief comment does inform further aspects of where the character is going in Season 2.
Still, as widely respected and beloved as "Squid Game" has become, Jung-jae was clear about the lines that exist between art and social realities when he spoke about the series. "I feel like Squid Game isn't solely meant to provide a social message to society," he said. "Of course, it was a fun television show that helped us ask deep questions, but at the end of the day, it's also entertainment." With the upcoming second season of the series going into production in 2023, legions of fans will no doubt be waiting impatiently to find out where things are going for Seong Gi-hun from here.