Isela Andrade's family is hoping someone who knows something about her death will come forward and help investigators find the person responsible.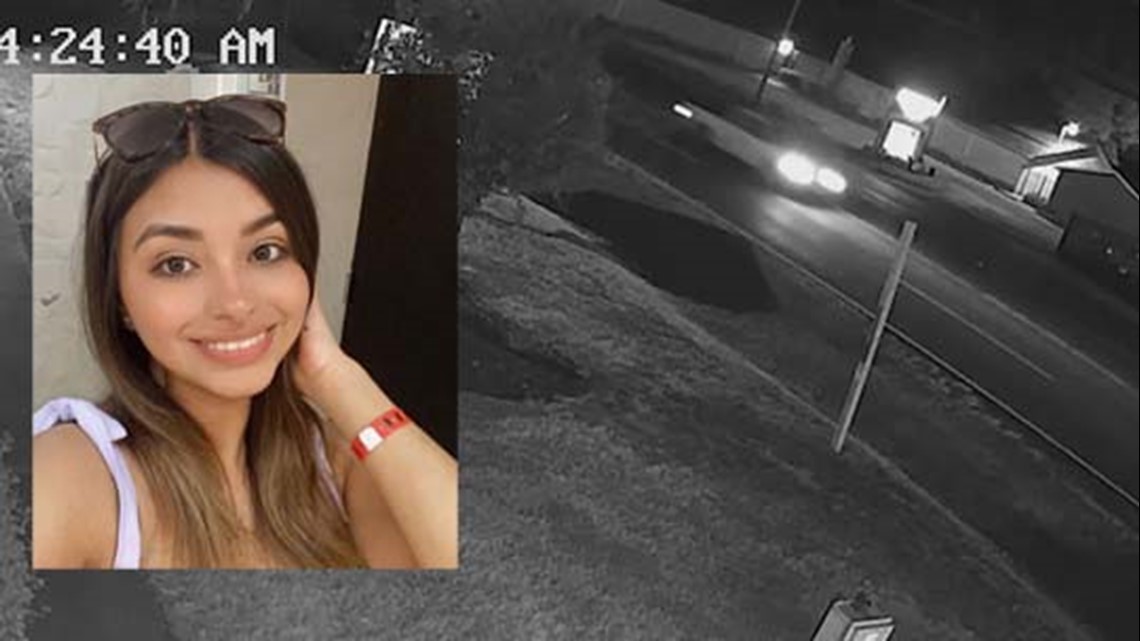 HARRIS COUNTY, Texas — Erica Rodriguez is hoping that someone will come forward with information that will help her get closure.
Her daughter, Isela Andrade, was struck by a truck about a month ago and died the same day. She was 24.
Harris County Sheriff's Office investigators said they don't have any leads but did release surveillance video showing two white trucks, one of which they said could be responsible for hitting and killing Isela.
What happened
Isela was walking home after getting into an argument with her boyfriend around 4 a.m. on Aug. 19 when she was hit by a vehicle on West Little York just outside the Beltway.
Her boyfriend was just seconds behind the truck that hit her. He rushed her to a nearby hospital where doctors said she had internal bleeding and a severe head injury. Doctors didn't have much hope. She died later that day.
Rodriguez said she thinks someone driving a white truck hit her daughter and then left the scene. She said she thinks the truck will have damage to its front end.
"We're a broken family. I'm a broken mom. We just want justice for Isela. Isela did not deserve this. She wanted to live. She wanted to help people. She wanted to do something with her life," Rodriguez said.
On Monday, about a month after her death, HCSO released the surveillance video showing the two white trucks. Anyone with information about the hit-and-run is asked to call the Harris County Sheriff's Office.
Who was Isela?
She was the first in her family to go to college. She was a nursing student who wanted to help others.
Rodriguez said her daughter was a good person who didn't deserve to die how she did.
"Was really smart and really kind," she said. "She was generous."
Isela was still hurting from her grandmother's death. She was working while going to school.
"She would donate blood. She volunteered for SPCA. I didn't have to push her or anything like that, it came from her," Rodriguez said.
Even after her death, she found a way to help others by being an organ donor.
"She wanted to help people and I ask people to please help her get justice," Rodriguez said.
Anayeli Ruiz on social media: Facebook | Twitter | Instagram
News Related
OTHER NEWS