Movies Action & Adventure Movies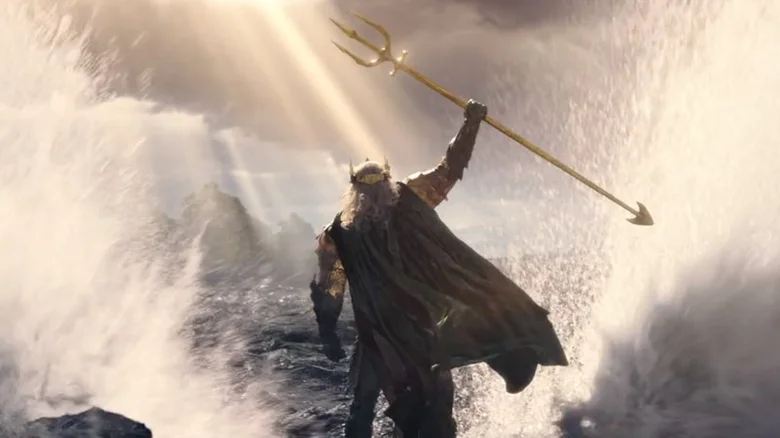 Warner Bros. Pictures
The DCEU may be all but dead with the struggles at the box office and the critical response of films like "The Flash" and "Blue Beetle," but that doesn't mean fans aren't looking back to see what could have been. With the "Aquaman and the Lost Kingdom" trailer showing a lighter side of Arthur Curry (Jason Momoa), even filmmaker Jeff Nichols is reflecting on his pitch for an "Aquaman" movie sounding tonally similar to the likes of "Logan" — a pitch for a film he thinks would have flopped hard.
In an interview with Josh Horowitz at the Telluride Film Festival, Nichols looks back at eight years ago when he pitched his Aquaman movie. "I still have scenes of that in my head that would have been good. It would have been quite different from the film that was made," he said about his version. "It wasn't ever feasible, you know? But I liked the older Aquaman when he had a harpoon for a hand." After some giggles, he offers a more profound idea of what made the character intriguing. "Because he was a fallen king, his son had died. He was in mourning." Nichols explains he didn't believe his pitch would have worked. "Obviously, as you can see from this brief pitch, it would have sold hundreds of dollars worth of tickets."
Nichols goes on to say that we have many of those movies now and that no one needs to make more. But the feel of the pitch feels like something that already worked exceptionally well and is something DC sorely needs.
Logan was what the franchise may have needed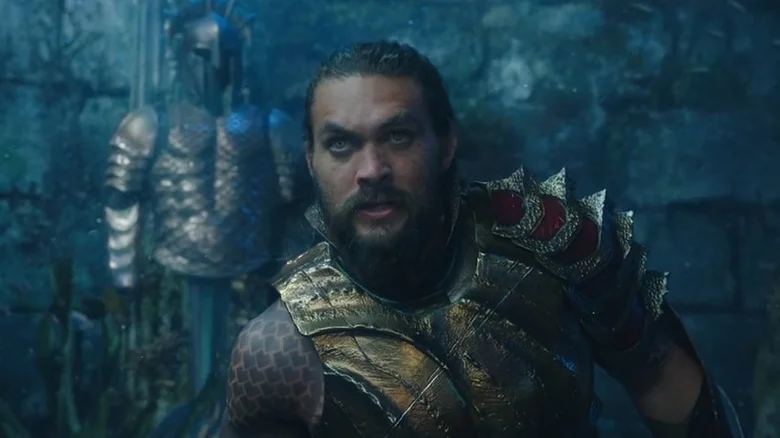 Warner Bros. Pictures
DC has a deep roster of character-driven properties known for diving into the more profound aspects of a hero. Superman struggles with being of two homes and feeling like he doesn't belong to either; Batman struggles with the darkness of what he faces every day and uses it to bring light. Aquaman is one character that has always been more of a parody in the minds of many in comic book fandoms, and a darker, more profound vision may have been precisely what he needed. Of course, there was the beginning of a darker universe with Zack Snyder that went off the rails while trying to keep up with Marvel's lighter tones.
What "Logan" proved was that while the Marvel Cinematic Universe is known for (and maybe even successful for) having plucky comedy thrown in with the high stakes of the superhero genre, not every movie needs that. "Logan" was less a superhero film and more a character-driven deep dive into the mortality of a man who lived for over a century and the legacy he leaves behind. It was a father-daughter story that brought a heart to the "X-Men" franchise.
A narrative about a fallen king who lost his son and is in mourning, wholly separated from the superhero world above him, may have been the missing piece in what DC needed to keep fans interested amidst the struggles the rest of the franchise faced.
Would Nichols' Aquaman movie have flopped?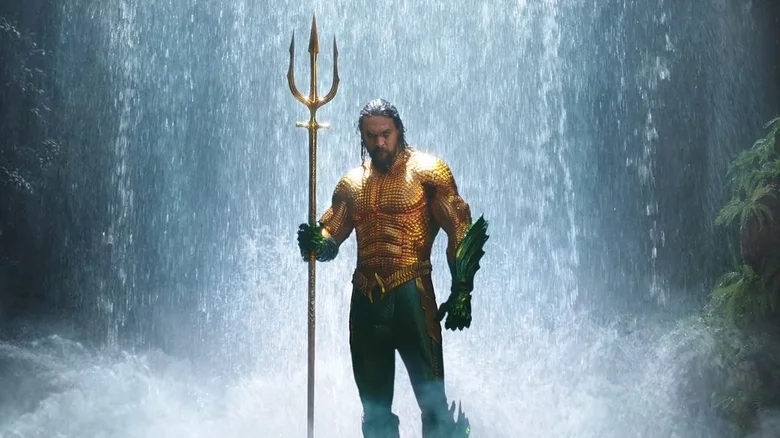 Warner Bros. Pictures
If the rest of the DCEU is any indication of what Jeff Nichols' "Aquaman" could have done at the theater, then the answer to whether or not it could have been successful is likely not. The unfortunate truth of the DCEU is that they could never find the right balance between being their own thing and competing with Marvel. Rushing to build a team of characters to compete with The Avengers robbed fans of the joy of building the superheroes up. The team-up arguably wasn't earned the way it was with Iron Man, Thor, Captain America, and Hulk.
The studio also showed that, even with the right idea, they couldn't find a way to deliver it. Three of the best concepts within DC — Justice League team-ups, Suicide Squad team-ups, and the trinity of Batman, Superman, and Wonder Woman — all should have been guaranteed hits. But alas, Warner Bros. couldn't bring these solid ideas to the screen in a way that captured audiences. So even if Nichols could bring DC's version of "Logan" to the table, the studio might have given us something closer to "X-Men Origins: Wolverine."
Harpoon hand notwithstanding, Nichols has a solid framework for something that could be refreshing for DC. James Gunn is planning Elseworlds projects for DC Studios, so perhaps he can set up a meeting with Nichols.
News Related
OTHER NEWS