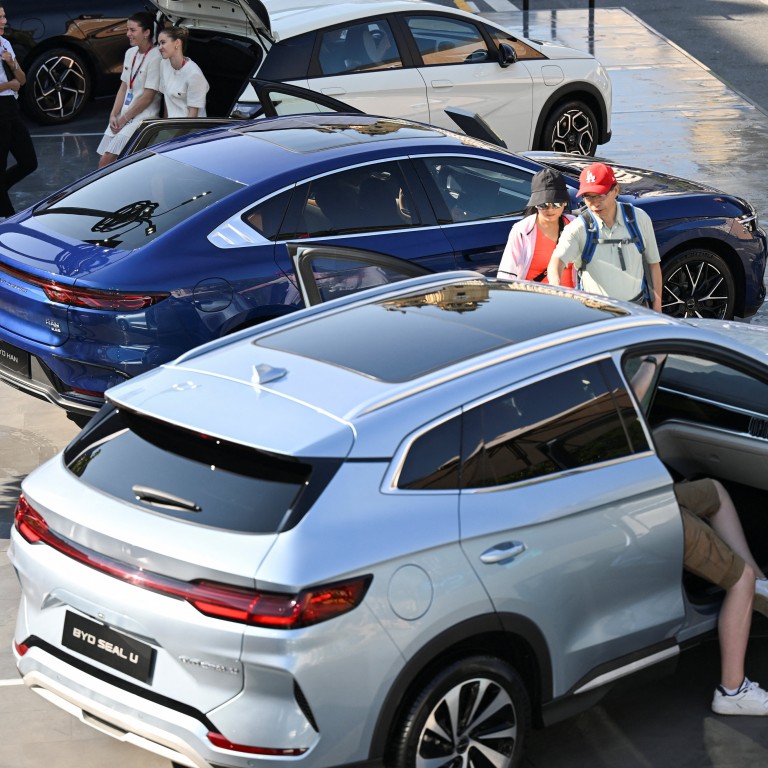 Top Chinese electric vehicle (EV) builders like BYD, which may see their export prospects reduced amid a European anti-subsidy investigation, enjoy an overwhelming cost advantage over global rivals and will resolutely expand production globally in coming years, according to a USB forecast.
Efficient control of the supply chain and a cost edge in batteries will make Chinese electric cars more attractive to overseas customers, while China's challenging economic outlook will intensify globalisation efforts by BYD and its domestic rivals, according to the Swiss bank.
"We expect a handful of Chinese EV leaders to expand their production footprint globally, with Europe being a top priority," said UBS analyst Paul Gong. The vast size of the European market and its surging EV adoption rate – likely to hit 100 per cent of sales by 2035 – will provide a catalyst for Chinese EV makers' go-global push.
Gong singled out BYD, the world's largest EV builder backed by Warren Buffett's Berkshire Hathaway, as one of the Chinese top carmakers to extend its reach beyond mainland China. He did not name a second player.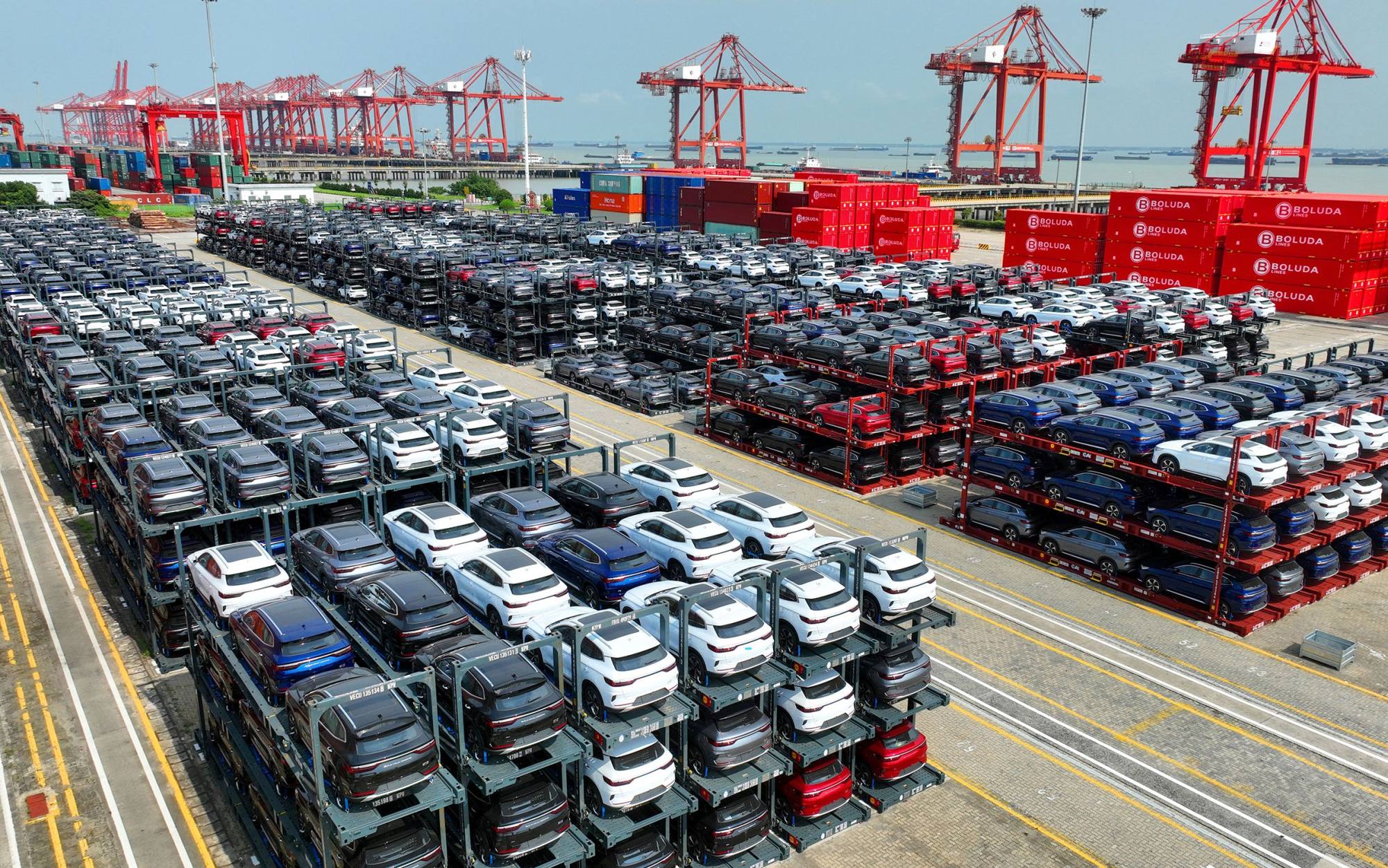 BYD electric cars wait to be loaded on a ship at the international container terminal of Taicang Port at Suzhou Port, in China's eastern Jiangsu Province, on September 11, 2023. Photo: AFP
UBS predicted that Chinese-made cars, benefiting from a faster pace of electrification in the world's automotive sector, will control 33 per cent of the global market by 2030, up from 17 per cent last year.
Established international marques that mainly build petrol vehicles, including Volkswagen and Toyota, will largely lose market share over the next seven years, falling to a combined 58 per cent of global automotive sales by 2030, down from 81 per cent now, Gong said.
Elon Musk's Tesla will hold an 8 per cent market share worldwide that year, quadruple its 2 per cent today.
The bold forecast comes after the European Commission (EC) launched an anti-subsidy investigation into Chinese-made EVs last Wednesday. The investigation could result in tariffs higher than the standard 10 per cent rate, but it will take the commission as long as 13 months to assess whether to impose such tariffs.
In a UBS teardown report, the bank found that BYD's pure electric Seal sedan has a production advantage over Tesla's Model 3 assembled in mainland China. The cost of building a Seal, a potential rival to the Model 3, is 15 per cent lower, the report said.
In Europe, the Seal has a sustainable 25 per cent cost advantage over rivals, even with growing trade barriers such as tariffs factored in, the report showed.
By 2030, Chinese carmakers will take a 20 per cent share of the market, or about 2 million units, in Europe, and most of the vehicles sold on the continent will be powered by battery, it added.
David Zhang, a ­visiting professor at Huanghe Science and Technology College in Zhengzhou, in China's northeastern Henan province, said a would-be punitive tariff slapped on Chinese EVs in Europe would hugely disrupt the global automotive industry. Beijing would retaliate against European carmakers such as BMW and Mercedes-Benz, whose premium models have been well received by wealthy Chinese consumers over the past decade, he said.
News Related
OTHER NEWS