The US Open will offer total prize money of more than 60million US dollars (£50.16m) for the first time this year - and Emma Raducanu will pocket £2.17m if she defends her title.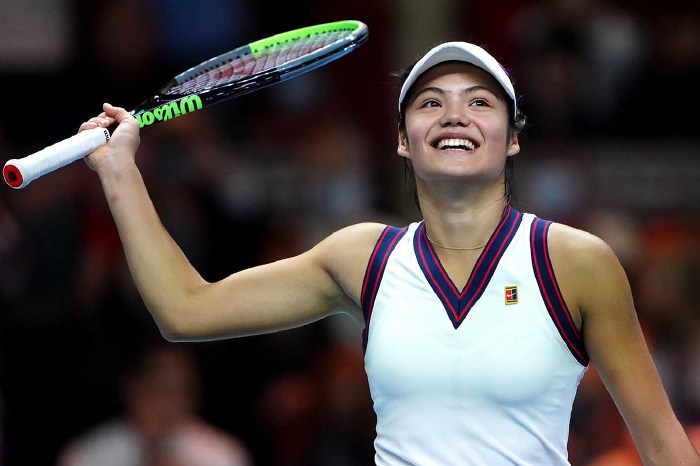 The US Tennis Association announced on Thursday an increase from the 2021 figure of 57.5m USD (£48.07), which will see the amount of equal prize money awarded in each round go up, including for qualifying.
This follows input from both the WTA and ATP Player Councils, which results in main draw payouts now set at 80,000 USD (£66,880) for the first round and 121,000 USD (£101,150) for round two.
Total prize money for the qualifying tournament has now reached 6.26m USD (£5.23), with any player reaching the final round set for 44,000 USD (£36,780).
Should Britain's Emma Raducanu successfully defend her women's singles title next month, she would receive 2.6m USD (£2.17m), with the runner-up taking away 1.3m USD (£1.09m).