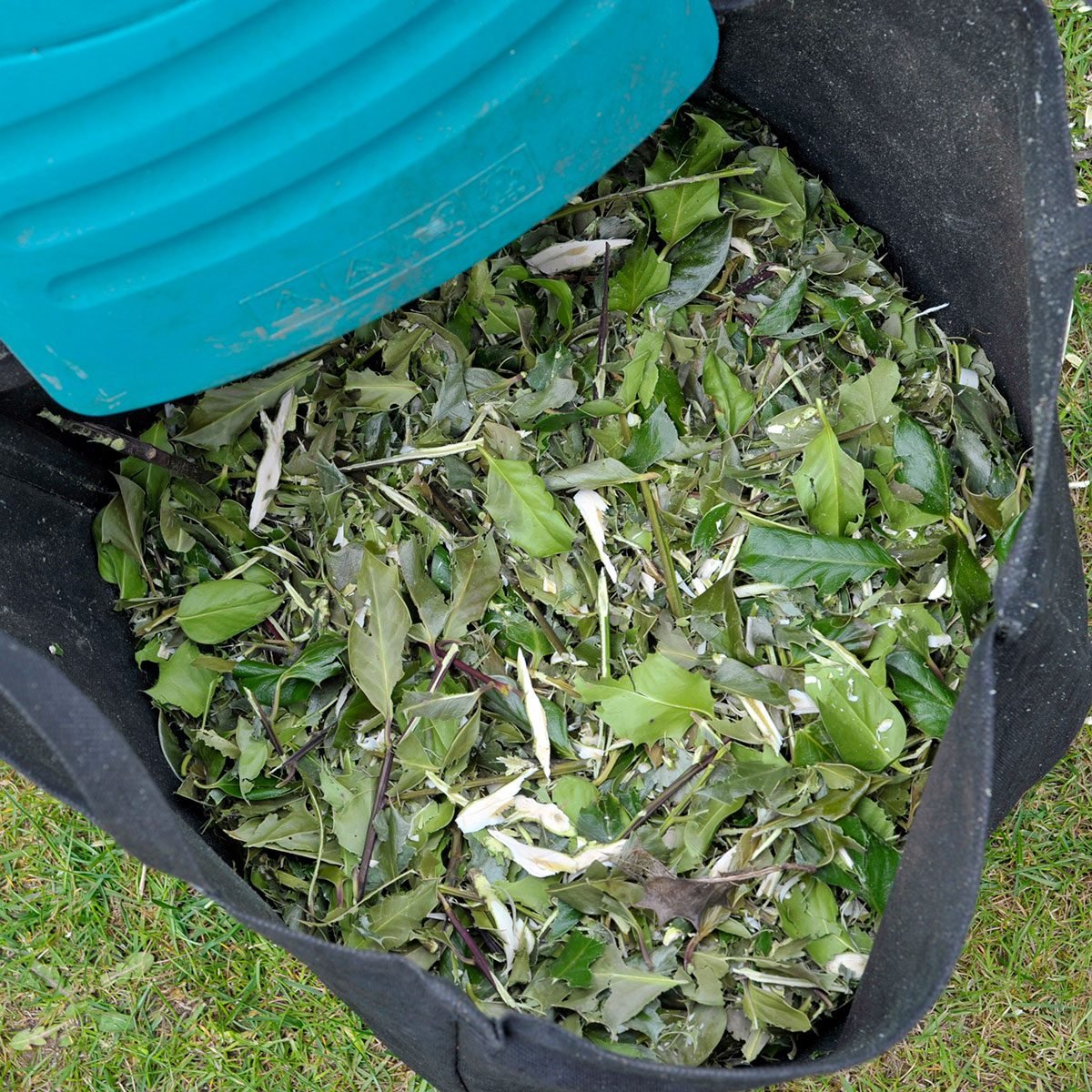 What Is Leaf Mulch and How To Make It
It may not be rare or exotic, but leaf mulch is a magical, free amendment to your garden's soil that many a gardener swears by.
I first noticed it in the driveway of my grandmother's summer house under a lush Japanese maple. The leaves fell and stayed, and over time became a crumbly, moist "black gold" that I borrowed when amending otherwise sandy soil.
Today, my neighbor has 10 oak trees bordering his urban corner plot. In fall, several of us help clear his leaves and take them straight to our yards for a bucketful of uses.
What Is Leaf Mulch?
Leaf mulch, as the name suggests, is a layer of shredded leaves applied to the soil to regulate temperature and retain moisture.
Even though we call it leaf mulch, it can include vegetative material from trees, shrubs and any garden plants. As beneficial microbes and creatures break it down, it becomes compost.
Your garden leaves are an amazing resource; they contain 50 to 80 percent of the nutrients a plant extracts from the air in a season. So why not keep them rather than send them to a landfill?
What Does Leaf Mulch Do?
Leaf mulch is the gift that keeps on giving. Here are some of the ways it helps you and your garden:
Benefits of leaf mulch
Saves money on purchased mulch and compost;
Keep weeds at bay;
Holds water in the soil, lowering water bills and time spent with the hose;
Helps new plants establish faster;
Creates and insulates homes for bees, butterflies and beneficial insects;
Retains carbon and nutrients locally and improves the soil structure.
How To Make and Use Leaf Mulch
The way you'll make your leaf mulch depends on what you're growing, and where.
In some cases, you can leave the leaves intact. Established garden beds with large trees can handle some solid leaf mulch annually. A shady border of established shrubs and trees can generally handle a couple of inches of deciduous leaves each fall; many woodland plants evolved in those conditions. In that case, you can let the maple leaves be.
However, solid leaves take longer to break down and prevent some water and oxygen from getting to the soil or plants underneath. For lawns and most garden beds with perennials and vegetables, shredding your leaves is the way to go.
The kind of leaf makes a difference, too. Deciduous leaves break down faster than evergreen leaves. But in quantity, even they can block out light and shed water. If you have leaves left over from broadleaved evergreen trees or shrubs like Southern magnolia or rhododendrons, shredding is key for mulching with them.
Here's how to make and use leaf mulch throughout your yard:
For lawns
Shred leaves on your lawn with a mulching mower or shredder.
Leave a light, speckled layer of one to two inches, with grass showing through.
For perennials and vegetable beds
Gather leaves and shred or chop with a mower, shredder or hedge clipper.
Spread in a two- to three-inch layer around plants, leaving clearance around their stems.
For established woodland borders of shrubs and trees
Allow leaves to stay where they fall, or bring in leaves raked from other areas of the yard. If possible, shred them with a mower or shredder.
Aim for an even three- to six-inch layer of leaves.
Keep crowns and trunks of trees open to provide air circulation. Avoid creating a "mulch volcano," which encourages rot and disease.
Helpful equipment
Trugs or stand-up bins: Great for corralling and moving leaf mulch. This bin collapses for easy storage and can handle many yard and garden chores.
Galvanized metal bins with lids or plastic buckets: For storing leaves for next year. These galvanized bins will withstand winter weather and keep out critters.
Have Extra? Even More Uses for Your Leaf Mulch
Once you've covered your lawn and beds, here are some other ways to use your shredded leaves:
Mulch unplanted areas to keep weeds down.
Mulch your container trees, shrubs and perennials.
Wrap frost-tender plants with chicken wire and fill with leaf mulch.
Add them to enrich your compost pile or worm bin.
Store them for use next year as mulch, compost or as a self-composting filler for the base of containers. Five-gallon buckets or closed trash bins work well for storage.
So this year, why not take advantage of one of nature's free resources and leave those leaves? Your yard will thank you.
News Related
OTHER NEWS