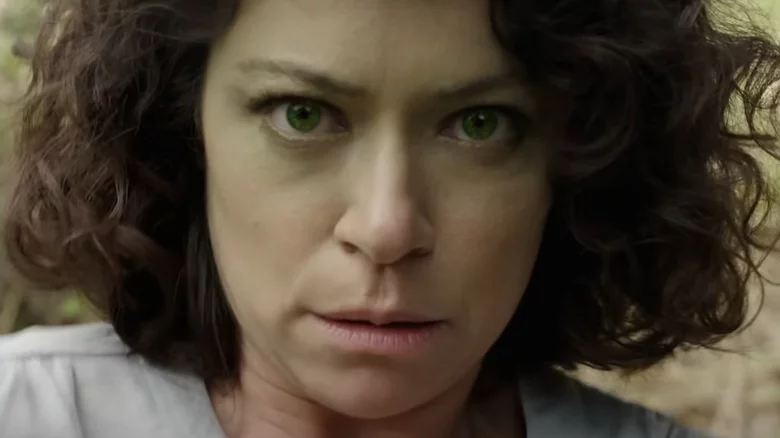 Disney+/YouTube
Tatiana Maslany is no stranger to complex roles. The performer, who has been seen in shows such as "Perry Mason," and movies such as "Woman in Gold," rose to fame with her work on the BBC America science fiction series "Orphan Black." Revolving around a number of women who discover they're clones of either, the show saw Maslany play numerous regular, recurring, and guest characters.
Maslany's new role presents a different challenge as she takes on the titular role in "She-Hulk: Attorney at Law," the newest series to tie into the MCU, or Marvel Cinematic Universe. The show focuses on Jennifer Walters, played by Maslany, an attorney and cousin of Bruce Banner (Mark Ruffalo), who ends up with Hulk powers of her own and tries to live a normal life with them.
There was, however, one aspect of this role that gave Maslany pause; the fourth-wall breaks the character would indulge in, which involved her turning to the camera and addressing the audience as if she could see and interact with them. But why did she find them particularly daunting?
Maslany worried about measuring up to other fourth-wall-breaking performances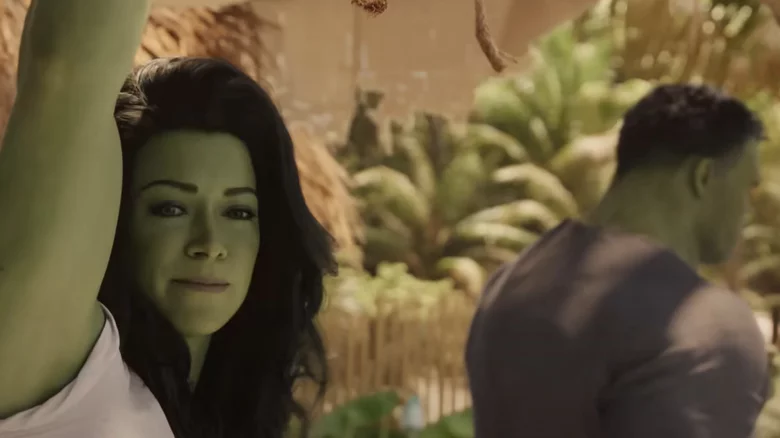 Disney+/YouTube
In an interview with Variety, Tatiana Maslany expressed that she wasn't sure she could do justice to the fourth-wall breaks. She cited Phoebe Waller-Bridge in the BBC series "Fleabag" and Matthew Broderick in the 1986 film "Ferris Bueller's Day Off" as examples of definitive fourth-wall-breaking performances. The idea that Maslany's work in "She-Hulk" might come off as a pale imitation intimidated her.
However, Maslany went on to say that she saw Jennifer Walters' fourth-wall breaks as being inspired by a different factor. "The comics were incredibly meta. She's always talking to the audience or to the writer," the actress said. She added that a key part of Walters was being very aware of the world around her, and that resonated with Maslany as a woman who has to navigate her space in any given situation.
"She's aware of the system within which she operates. She's aware of all the mechanics of it, and engages with that," Maslany explained. "And that feels relevant to me in terms of being a woman and knowing your place and your space in every room. There's something about it [that] felt very vital to me."
Maslany also credited her work the theatre as helping her with the role. She noted that she was in some scenes where it was just her, and she didn't have the benefit of a scene partner or even a set. She noted that this felt very similar to theatrical rehearsals, "where you're imagining that might be where the bed is, or you're imagining the fourth wall or whatever."